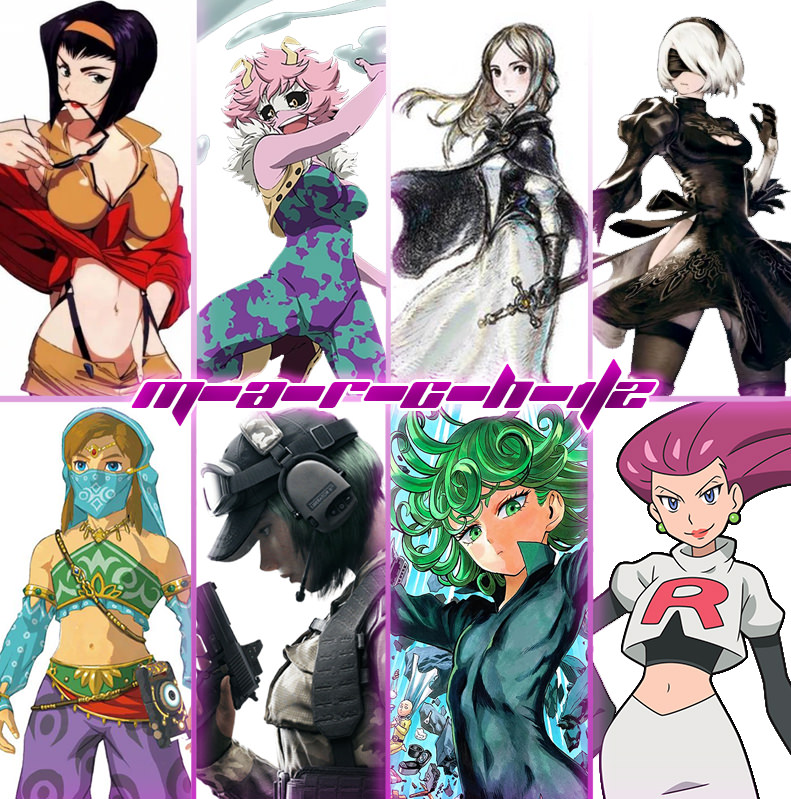 You can vote here!
R-E-L-O-A-D had some catching up to do but they've been working hard to get you off and make your heart melt in all the right ways.
There will now be two Patreon polls a month for characters with each poll lasting a week and each image releasing the in the 2nd week and first day of every month for a total of two images a month so R-E-L-O-A-D can have a steady stream of lewd content for you all to enjoy.
The winner will have one Super High Quality Full Illustration created (example image) but don't worry doujin polls will return once prior mini doujins have been completed!
Here's this month's poll lineup:
Faye Valentine – Cowboy Bebop
Mina Ashido – My Hero Academia
Gloria – Bravely Default II
2B – Nier: Automata
Gerudo Link (Femboy) – The Legend of Zelda Breath of The Wild
Ela Bosak – Rainbow Six Siege
Tatsumaki – One Punch Man
Jesse – Pokemon
Vote here for your favorite fantasy! The poll lasts for a week until March 7, 2021 at 11:59PM EST. $1 gets access to the poll, $5 gets a two point vote and $10+ gets a three point vote!