You can 10 sexy hentai images in Super High resolution for $5 here!
Another week and now we're back with some new rule34! This image is a sample of what you can see in the Patreon exclusive Hentai Image Packs. The are 10 other sexy images in this pack from series like Pokemon, Fire Emblem, Interspecies Reviewers, and much more! You can get all 10 images in Super High resolution for $5 here! The Hentai Image Packs aren't always illustrations though! R‑E‑L‑O‑A‑D also releases mini hentai comics like this Ebina X Umaru comic from this month! So if you don't want to miss a ton of highly erotic content, swing by Patreon to pick them up!
Rouge from Power Stone is someone you probably did not expect to see. However, Power Stone was an awesome game so it was fun to draw a sexy girl from a great, but abandoned franchise. But I'm sure you're much more interested in what Rouge is getting into today. Or, what is getting into her!
In this image, Rouge begins to give a proper reading of the future. Her crystal ball tells her that great sex was on the horizon. After realizing her customer is the person the ball was talking about, she exposes her big soft breasts and tight wet pussy. When presented with a big hard cock, she immediately gets mesmerized and wanted to take a closer examination. She wants nothing more than to stuff that big dick into her mouth and suck it dry then fuck till she passes out. But that's enough foreplay! Here is some hot rule34 featuring Rouge from Power Stone!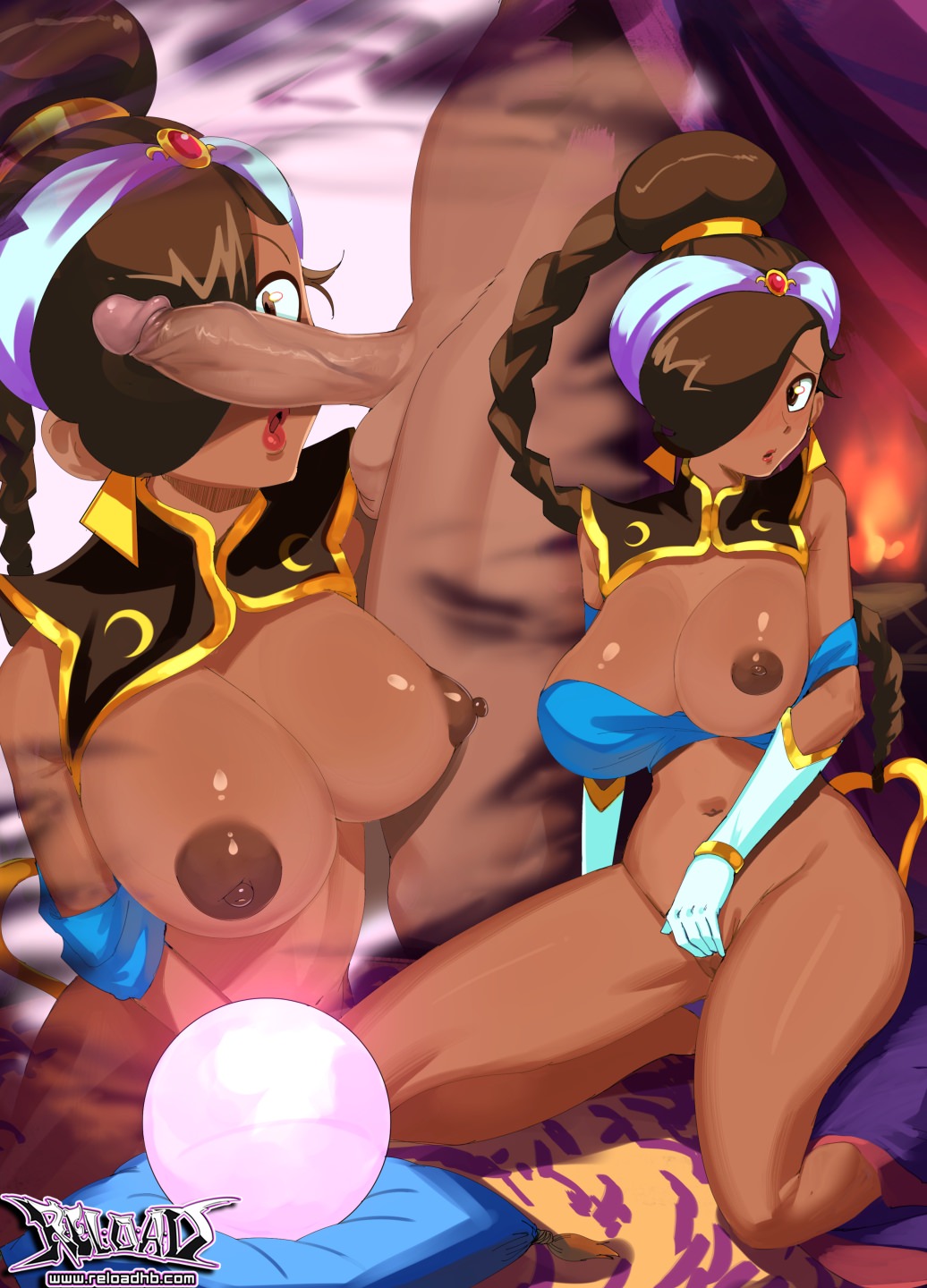 If Rouge and Power Stone rule34 got you horny for more, you can get the full 10 image hentai pack on Patreon here! There, you will also gain access to more hot and exclusive images like these. You can also make a list of characters and pick what you want to see drawn in the new Sexy Select! In addition to that, Patreon also has exclusive hentai mini doujins / comics, 300+ Super High Resolution hentai images, and even the CLIP/PSD files if you want to see how its all made! There are monthly Hentai Image Packs with tons of lewd content and Timelapse for the highest tier! So if you want more, click here!