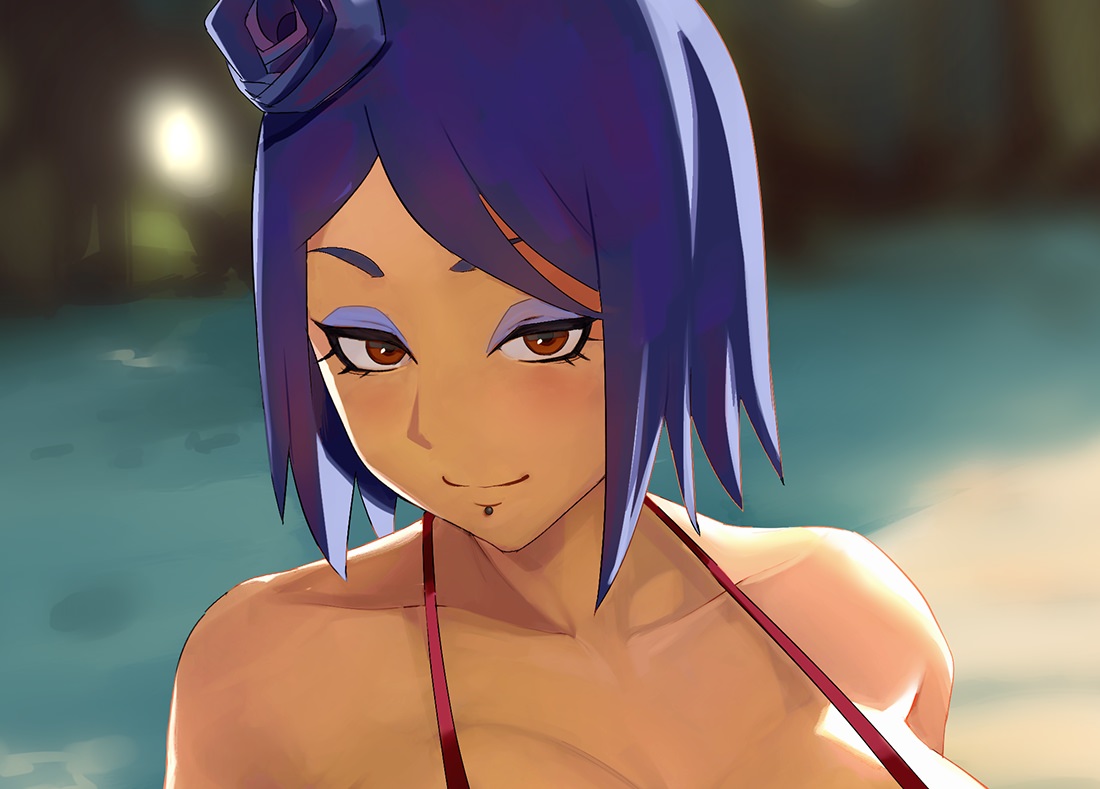 You can get the nude topless version on Patreon here!
Another week and now we're back with some new Naruto hentai! Konan from the popular shonen series was the winner in our brand new Sexy Select. If you want R‑E‑L‑O‑A‑D to draw hentai of whoever you want, you can check out details of the Sexy Select in this post here! This sexy picture of Konan is a sample of what can expect if you are chosen! This isn't the first time R‑E‑L‑O‑A‑D has drawn from the series however. You can check out drunk Tsunade showing off her huge tits here!
In this image, Konan is taking a break from her tiring hours at the Akatsuki. She decides to go on a beach vacation to let off a little steam and relax. Her big soft breasts are in full display as she bathes in the sun. Konan notices you take a liking to her sexy physique and decides to give you a bit more of a show. She begins to unstrap her bikini giving you a glimpse of her wet pussy and huge tits. But, that's enough foreplay! Here is some sexy Naruto Hentai featuring Konan!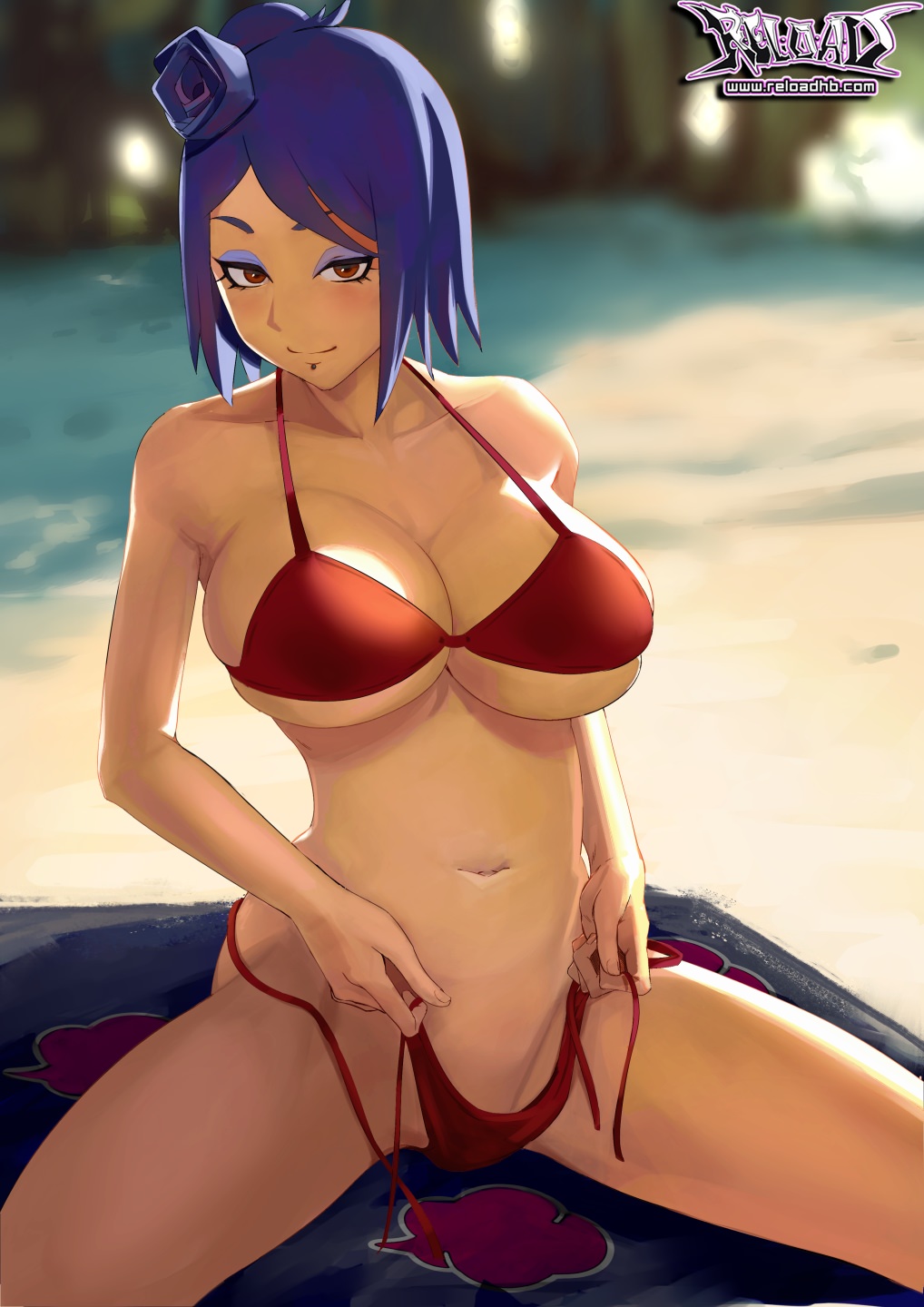 If Konan and Naruto hentai got you horny for more, you can get the topless exposed tits version on Patreon here! There, you will also gain access to more hot and exclusive images like these. You can also make a list of characters and pick what you want to see drawn in the new Sexy Select! In addition to that, Patreon also has exclusive hentai mini doujins / comics, 300+ Super High Resolution hentai images, and even the CLIP/PSD files if you want to see how its all made! There are monthly Hentai Image Packs with tons of lewd content and Timelapse for the highest tier! So if you want more, click here!