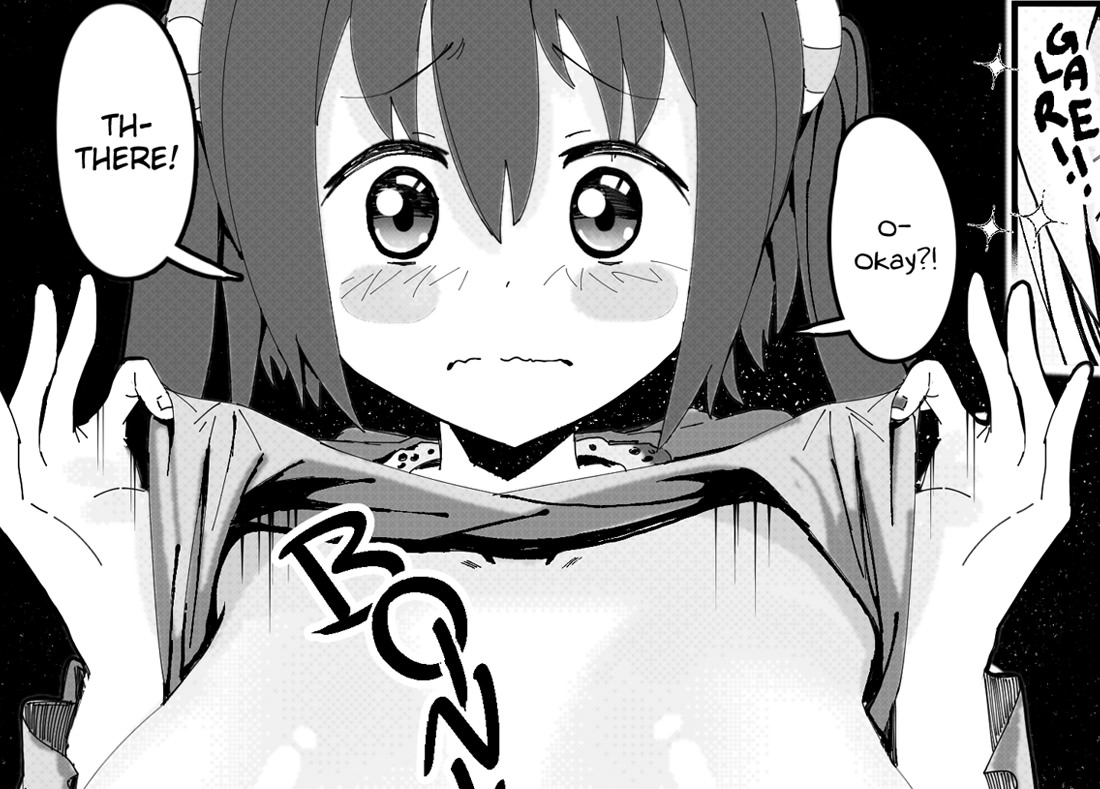 You can get the full 5 page comic for $5 on Patreon here!
It has been a while but we are back with some Umaru hentai! This 5 page comic comes from the monthly Hentai Image Pack on Patreon. This was formerly the Sketch Pack, but due to R‑E‑L‑O‑A‑D experiencing some growth, we decided to put higher quality images instead with more robust and intricate ideas. There has not been a comic since our Elden Ring release some months ago so it was nice to get back to creating a lewd story!
In this comic, Umaru has been holding back her pent up feelings for Ebina. She tricks Ebina into giving her a peek at her huge breasts. Unable to hold back, Umaru pounces Ebina and sucks on her big supple tits. Umaru's tongue swirls around them and her lips tug at Ebina's nipples. Umaru wants nothing more than to please Ebina and show her how much she loves her. Umaru and Ebina begin to trib and rub their pussies together. They grind and buck into each other letting their pussy juice pour into each others laps. Once they reach their climax, Umara bellows out her love for Ebina hoping that it is reciprocated in the end. But, that's enough foreplay! Here's a sneak peek at the 5 page mini comic featuring Umaru Hentai!





If Ebina and Umaru hentai got you horny for more, you can get the full 5 page comic on Patreon! There, you will also gain access to more hot and exclusive images like these. You can also make a list of characters and pick what you want to see drawn in the new Sexy Select! In addition to that, Patreon also has exclusive hentai mini doujins / comics, 300+ Super High Resolution hentai images, and even the CLIP/PSD files if you want to see how its all made! There are monthly Hentai Image Packs with tons of lewd content and Timelapse for the highest tier! So if you want more, click here!