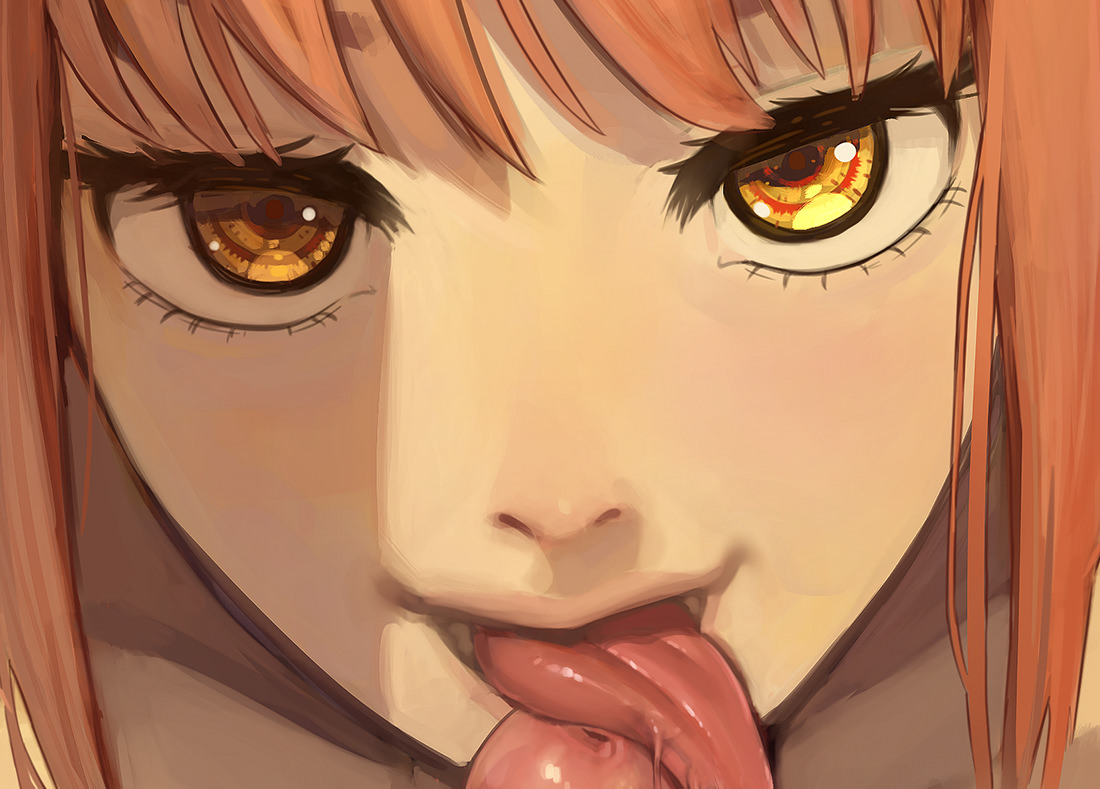 You can get the Cum and BBC version of this Chainsaw Man hentai in Super High Resolution here!
It's a new day and that means more new hentai! Today is a special treat for fans of popular anime. Chainsaw Man is an amazing show with tons of sexy women. This time around R‑E‑L‑O‑A‑D has selected Makima and she is giving the perfect titjob. We have never drawn from the series before however we have done similar anime like Nobara from Jujutsu Kaisen.
This image is only possible because Makima was the winner in the Patreon exclusive Sexy Select. Each week on Monday, R‑E‑L‑O‑A‑D will look at every character and idea from everyone who commented on the monthly Sexy Select post and choose whoever's idea or character they think is the sexiest! The winner gets an awesome hentai illustration of whatever character you picked in the same quality as the one below! The higher the tier you are on Patreon, the more weeks you get to participate! Interested? Then go here and get a drawing of your favorite waifu in ways you've always dreamed of!
In this image, Makima decides to reward you for all of your efforts in the public sector. She tells you to come to her office and begins to strip you down just as you arrive. Makima pushes you onto the floor taking control and begins to play with your cock. Once she finds you throbbing hard she pulls her large soft breasts out of her top. Makima swallows your dick between her breasts and jerks you off with them while licking the tip of your cock. Her tongue swirls around sensually and she never breaks eye contact. Makima wants nothing more than to please you and make you blow a huge load all over her face. But that's enough foreplay. Here is some new Chainsaw Man hentai featuring Makima!



If Makima and Chainsaw Man hentai got you horny for more, get the Cum and BBC version in Super High Resolution on Patreon here! There, you will also gain access to more hot and exclusive images like these. You can also make a list of characters and pick what you want to see drawn in the new Sexy Select! In addition to that, Patreon also has exclusive hentai mini doujins / comics, 300+ Super High Resolution hentai images, and even the CLIP/PSD files if you want to see how its all made! There is a huge Hentai Image Pack archive with tons of lewd content and Timelapse for the highest tier! So if you want more, click here!