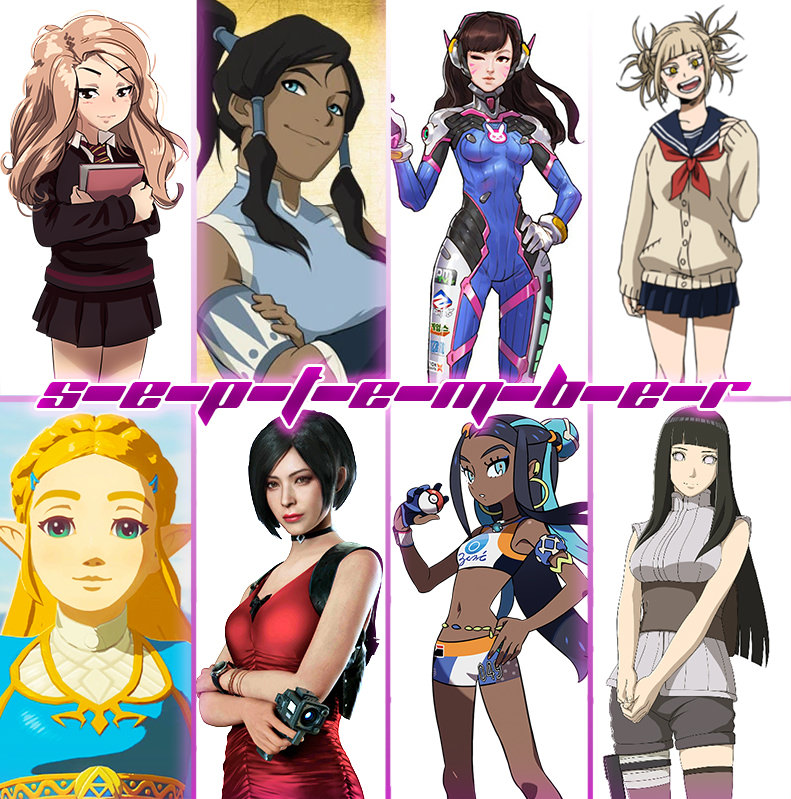 The theme this month is popular girls and starting at $1 you can vote here on one of these girls and if they win, they will be drawn being fucked in a 3-5 page mini doujin / comic and have a pin up drawn as well!
If you ever wanted to see any of these girls placed in some very sexual situations with some of the highest quality art around, you won't want to miss out on this poll!
You can vote until September 24th so there is only 12 days left! Here are the current points for each character:
Hermione Granger – 0
Korra – 6
Dva – 0
Himiko Toga – 7
Princess Zelda – 8
Ada Wong – 3
Nessa – 1
Hinata – 6
The more money you pledge the bigger boost you give to your favorite. $1 gets a 1 point vote, $5 is 2 points and $10+ is 3 points so if you really want one of these girls to win show them your support and vote here on patreon!