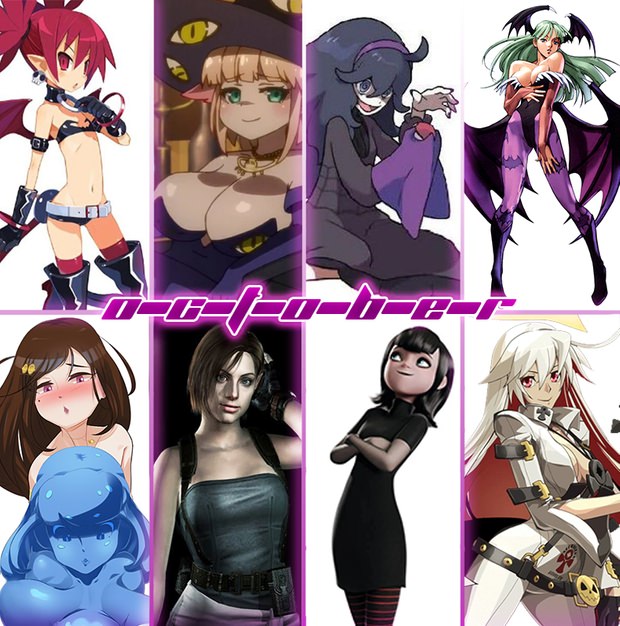 You can vote here!
It's that time of the year again on Patreon and this time we have nothing but treats for our lovely fans out there! Some of the hottest Halloween whores are waiting to be fucked and it's up to you to pick your favorite to win. The winner will have one Super High Quality Full Illustration created (example image) as well as a 4-5 page Mini Doujin/Comic (example image) of their spooky pussy being stuffed in all the ways you can and can't even imagine.
Here's this months line up of Super Sexy Spooky Sluts (I'm not going overboard am i?):
Etna – Disgaea
Demia – Interspecies Reviewers
Hex Maniac – Pokemon
Morrigan – Darkstalkers
Matilda and Minjonet (Witch and Slime Girl) – R-E-L-O-A-D's wonderful OCs!
Jill Valentine – Resident Evil
Mavis – Hotel Transylvania
Jack-O' – Guilty Gear
You can vote here until October 25th to choose which Halloween girl is your favorite! For $1 your vote counts for one point, $5 your vote counts for two points, and $10+ dollars you'll get three points when you vote which could help push your sexy vixen straight to the top!