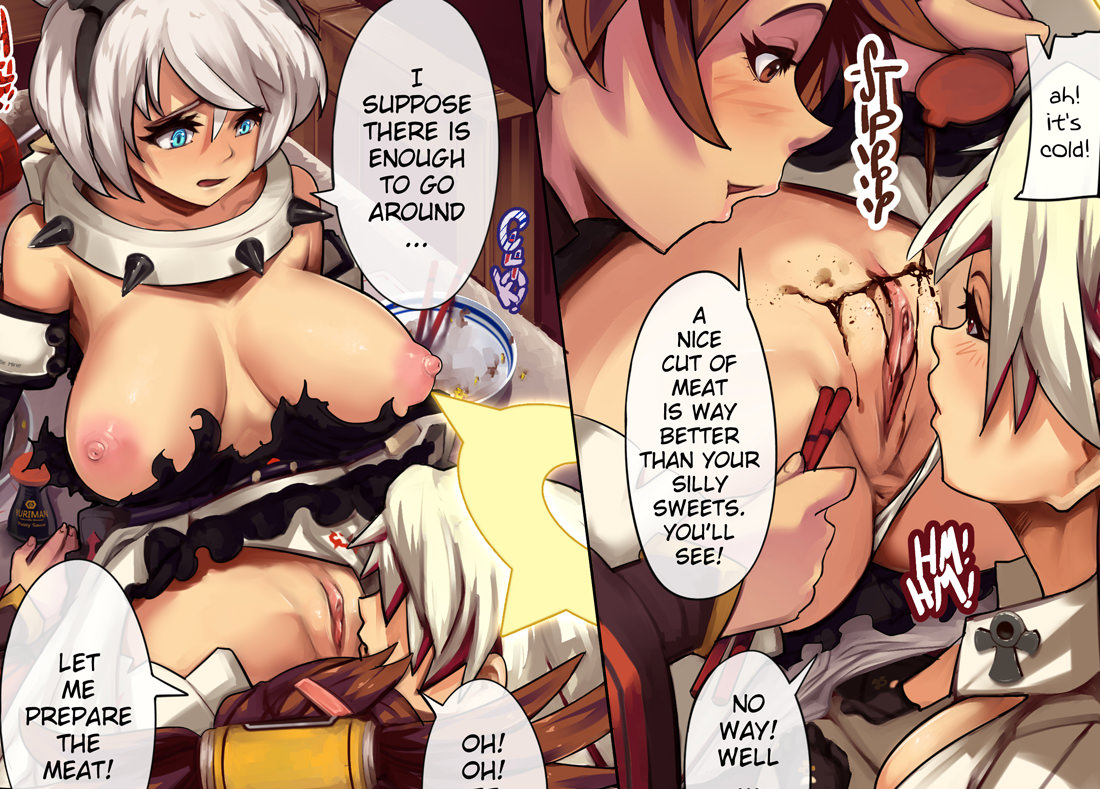 You can get the full 5 page Guilty Gear hentai mini doujin here!
Guilty Gear Strive has just been released everywhere and R‑E‑L‑O‑A‑D has a sexy Guilty Gear hentai treat for you! This 5 page hentai mini doujin entitled, "Magnum Wedding", contains Jack-O' Valentine, Elphelt Valentine, and Jam Kuradoberi kissing, licking, and, grinding each other's pussy until they climax. Now it's time to tease you with a bit more of these super sexy Guilty Gear girls with Page 2 and 3 of Magnum Wedding!


For $5 you can get access to the full 5 page Guilty Gear hentai doujin here and it is also in super high resolution so you can take in every sexy detail! With the release of Guilty Gear Strive today on steam and all platforms, it's a perfect time for more Guilty Gear hentai in the world and who wouldn't want to see more of Elphelt, Jack-O, and Jam rub their cute pussies together in a hot hentai doujin!