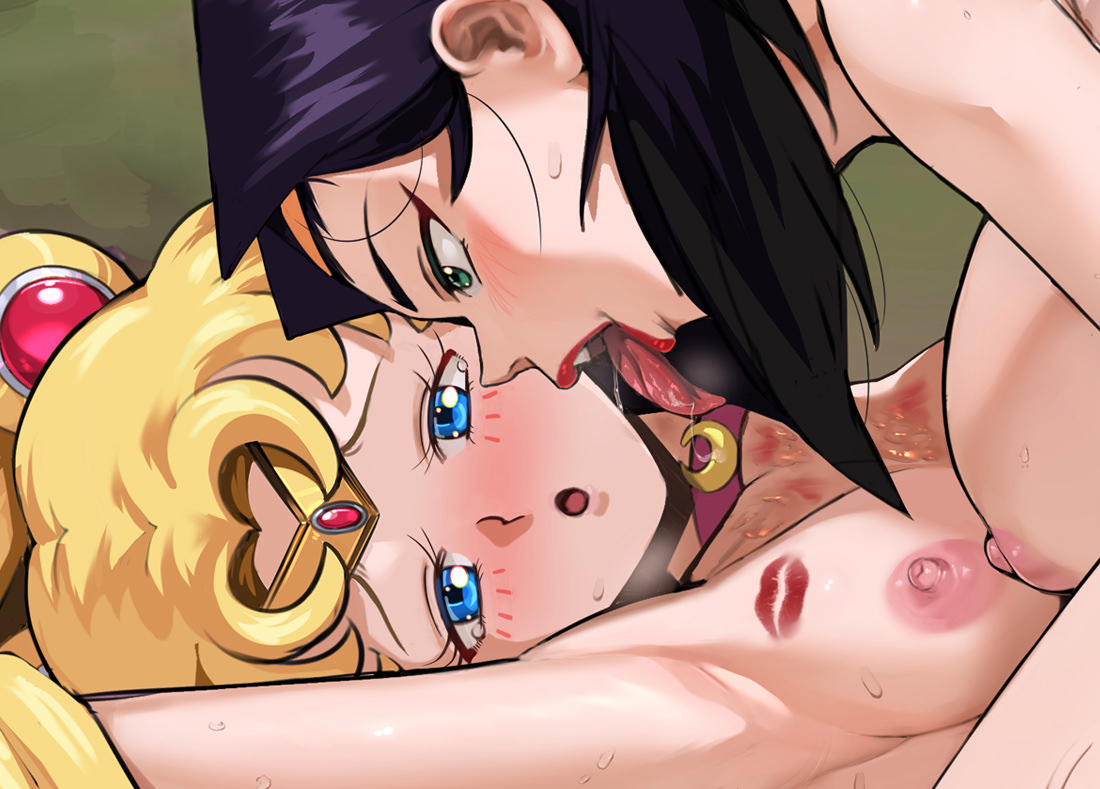 Flashpoll #7 has a lucky hentai winner and it was Faye Valentine of Cowboy Bebop! We decided to give our Patrons a little surprise and include Sailor Moon since she was second place and all the other girls in the poll as well! This picture is a huge call back to the 90s and the hot springs episodes and crazy crossovers in anime. A new poll just launched as well and it features the girls from One Piece and who knows what special hentai treat R‑E‑L‑O‑A‑D will have in store for the winner so vote here to pick your favorite.
In this picture, Faye seems to have taken the lead with Sailor Moon as things get a little crazy in the hot springs. Aisha Clan-Clan is obviously excited from watching with her Ctarl-Ctarl instincts taking her over while Ryoka seemingly jealous to not be in on the action. Faye and Sailor Moon grind their wet pussies together and their drenched bodies soak the towel underneath them. But I'll stop leading you on now! Here's Sailor Moon and Faye Valentine in a 90s hentai crossover!




If Sailor Moon and Faye Valentine hentai has got you horny for more, you can join Patreon! There, you will gain access to hot and exclusive images like this one. You can also vote on what characters or series you want to see R‑E‑L‑O‑A‑D draw hentai of in the future like this new One Piece poll! In addition to that, Patreon also has exclusive hentai mini doujins / comics, 300+ Super High Resolution hentai images, and even the CLIP/PSD files if you want to see how its all made! So if you want more, click here!
If you like what we do and it helped you get off, send a tip!

Patreon: Exclusive Content Here!


Ko-fi: Support Here!


Cash App: $ReloadHB
Send us your Cummies ♥
CumRocket (CUMMIES): 0xf10684b5a57546B297fFA6EaF7418DBAD5812f8D
Don't know what CumRocket is, but you're interested in Crypto? Click Here!