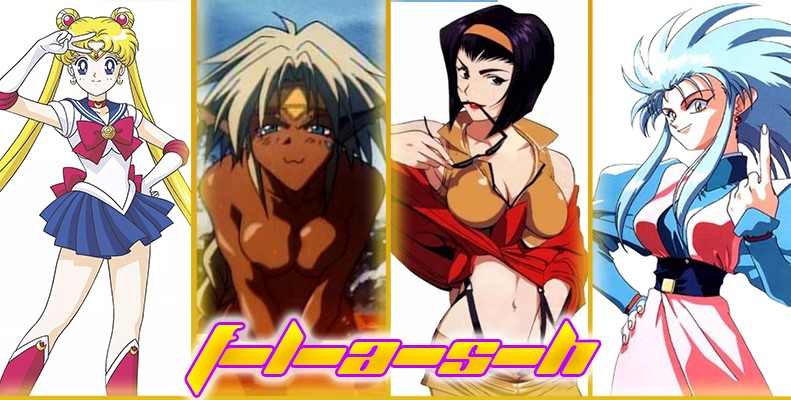 You can vote here!
Flash Poll #7 is live and girls from anime in the 90s is the theme. We love anime Outlaw Star and Cowboy Bebop and thought it would be fun to lewd some popular girls from that Era! We have gone to the 90s before with our popular Dragon Ball Z hentai like our Bulma X Paunchy doujin and Android 18 oneshot.
The winner of this poll gets a sexy hentai illustration from the awesome R‑E‑L‑O‑A‑D! If you want a taste of what to expect you can see some lewd hentai examples of previous winners such as Mori Calliope from Hololive and Misato from Evangelion.
That's it for the intro! From left to right, here are the girls on this weeks 90s anime hentai Flash Poll!
Sailor Moon – Sailor Moon
Aisha Clan Clan – Outlaw Star
Faye Valentine – Cowboy Bebop
Ryoko Hakubi – Tenchi Muyo
The poll ends Sunday, September 5th 2021 at 11:59 PM EST and winner will have an awesome hentai illustration drawn of them starting the day after the votes have been counted. $1 gets access to the poll, $5 gets a two point vote and $10+ gets a three point vote! So vote here for your favorite 90s anime girl so you can see your waifu get some sexy hentai!