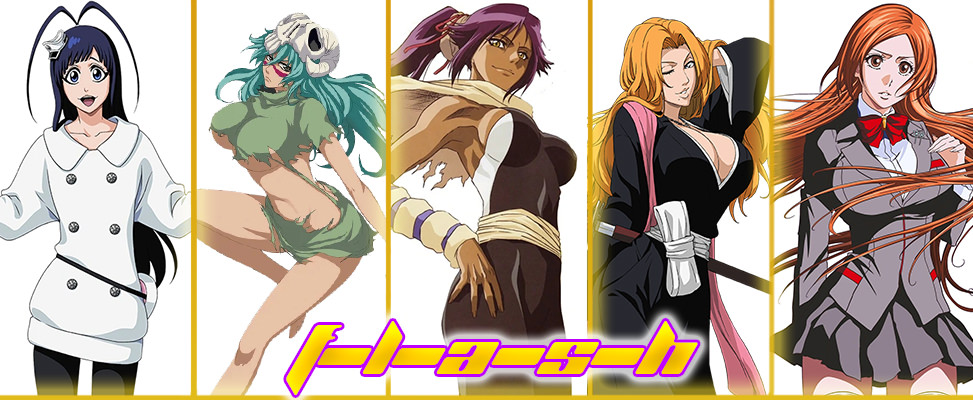 You can vote here!
Flash Poll #16 is live now on Patreon and the lovely ladies from Bleach are waiting to have some sexy hentai made for them! The line up features fan favorites like Yoruichi Shihouin and Orihime Inoue so you won't want to miss voting on this one. This wouldn't be the first time R‑E‑L‑O‑A‑D has drawn from this series. In the past, they have done Rukia Kukichi showing off her pussy which you can see here.
The winner of this poll gets a sexy hentai illustration from the awesome R‑E‑L‑O‑A‑D! If you want a taste of what to expect you can see some lewd hentai examples of previous winners such as the newly released Elastigirl from The Incredibles and Ryuko Matoi from Kill la Kill.
Ready for these girls to cleanse your dirty soul? From left to right here's the sexy ladies on this new Bleach hentai flash poll!
Giselle Gewelle
Nelliel Tu Odelschwanck
Yoruichi Shihouin
Rangiku Matsumoto
Orihime Inoue
The poll ends Sunday, November 21st 2021 at 11:59 PM EST and winner will have an awesome hentai illustration drawn of them starting the day after the votes have been counted. $1 gets access to the poll, $5 gets a two point vote and $10+ gets a three point vote! So vote here for your favorite Bleach girl so she can get some sexy hentai!