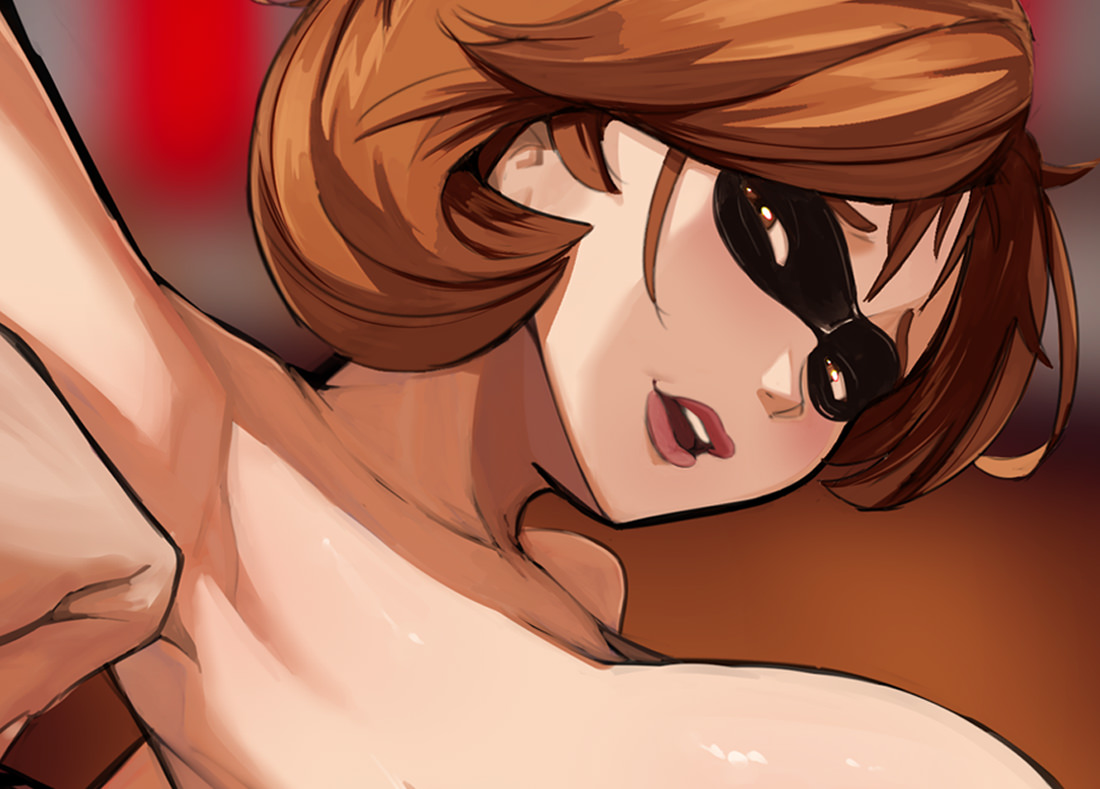 Flash Poll #15 ended last week and our Patrons have voted for Elastigirl and Incredibles porn by a wide margin! The previous poll winner release was Ryuko Matoi from Kill la Kill which you can check out here. The Incredibles is a great movie which happens to feature one of the hottest milfs ever made. Helen Parr's ass is thick and the stretchy heroine is curvy in all the right places.
This is the first time R‑E‑L‑O‑A‑D has drawn from the Series or anything similar to it for that matter! This is why voting on Patreon is important! Every vote counts and you might see something you never would otherwise! Speaking of that, there is a new poll featuring the girls from the anime Bleach. You can vote here to pick which girl you want to see fucked in the lewdest of ways!
In this image, Elastigirl is showing off her huge ass and supple thighs while being pounded. She looks back to you reaching out with her elastic abilities to hold onto you tightly. She pounds her ass against you while you feel her tight pussy gripping you and begging for your cum. But that's enough foreplay! Here is some awesome Elastigirl porn!



If Elastigirl and Incredibles Porn has got you horny for more, you can get 8 more versions including cum and super suit on Patreon! There, you will also gain access to more hot and exclusive images like these. You can also vote on what characters or series you want to see R‑E‑L‑O‑A‑D draw hentai of in the future like this new Bleach poll! In addition to that, Patreon also has exclusive hentai mini doujins / comics, 300+ Super High Resolution hentai images, and even the CLIP/PSD files if you want to see how its all made! So if you want more, click here!
If you like what we do and it helped you get off, send a tip!

Patreon: Exclusive Content Here!


Ko-fi: Support Here!


Cash App: $ReloadHB
Send us your Cummies ♥
CumRocket (CUMMIES): 0xf10684b5a57546B297fFA6EaF7418DBAD5812f8D
Don't know what CumRocket is, but you're interested in Crypto? Click Here!