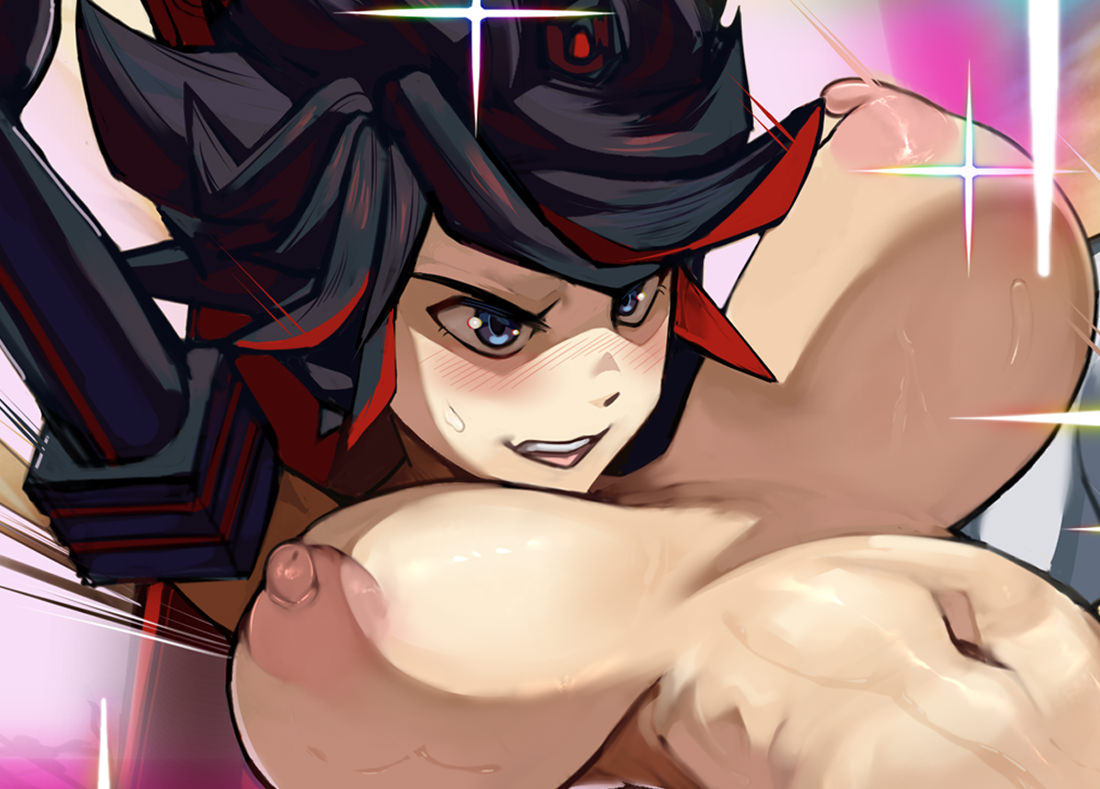 Flash Poll #13 ended a few weeks ago and Ryuko Matoi is the winner of some Kill la Kill hentai! Ganyu recently won the newest poll but since it was Halloween we decided to release her earlier than Ryuko! Kill la Kill is an insane anime with hot girls who already bare enough skin to make the mind wander. We and our Patron's love the show so we get to see Ryuko battle Satsuki in the hottest way possible!
This is the first time R‑E‑L‑O‑A‑D has drawn from the series but they have tackled a ton of other action anime. Nobara from Jujutsu Kaisen and Nami from One Piece are recent examples of shonen hentai you can check out! There is even a new poll featuring redheaded cartoon milfs like Helen Parr from the Incredibles and Sara Bellum from the Powerpuff Girls! The winner gets some sexy hentai so vote here for your favorite redhead hottie!
In this image, Ryuko and Satsuki are having a fierce battle. They smash their pussies together grinding and rubbing intensely as they try to make one another submit. Neither of them wants to lose so they scissor viciously while secretly loving every second their wet pussies collide. Don't lose your way! Here's some Ryuko and Satsuki Kill la Kill hentai!

If Ryuko and Kill la Kill hentai has got you horny for more, you can join Patreon! There, you will gain access to hot and exclusive images like this one. You can also vote on what characters or series you want to see R‑E‑L‑O‑A‑D draw hentai of in the future like this new redhead milf poll! In addition to that, Patreon also has exclusive hentai mini doujins / comics, 300+ Super High Resolution hentai images, and even the CLIP/PSD files if you want to see how its all made! So if you want more, click here!
If you like what we do and it helped you get off, send a tip!

Patreon: Exclusive Content Here!


Ko-fi: Support Here!


Cash App: $ReloadHB
Send us your Cummies ♥
CumRocket (CUMMIES): 0xf10684b5a57546B297fFA6EaF7418DBAD5812f8D
Don't know what CumRocket is, but you're interested in Crypto? Click Here!