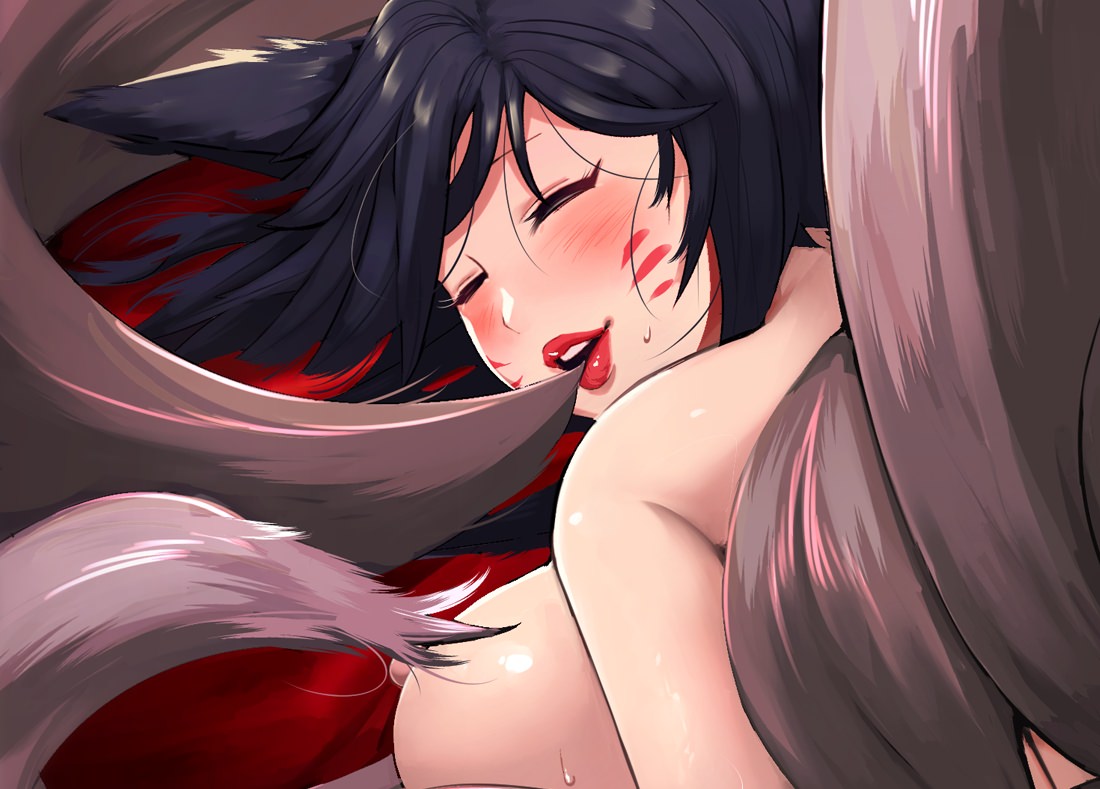 Flash Poll #17 finished up some weeks ago and Ahri was the winner of some new League of Legends hentai! There was a bit of a fight between Poppy and Ahri but Ahri ended up pulling out out handily in the end. If you favorite didn't win this time, be sure to vote so your waifu can get lewded! The previous winner was Yoruichi from Bleach with Soi Fon as a special little surprise that you can check out here if you missed it. League of legends is an amazing franchise with a ton of sexy characters. The new show Arcane was incredible so it was only right to draw some League of Legends hentai.
This is the first time R‑E‑L‑O‑A‑D has drawn from the franchise which is why it is so important to vote! You can get characters that might be underrepresented or series that you really want to see! Speaking of voting, There is a new poll that's holiday themed for Christmas! If you want to see characters like Bayonetta, Mina Ashido, Tohru, and more in sexy Christmas themed hentai vote here!
In this image, Ahri is alone in her room and clearly in heat. She begins to undress and play with her pussy wildly. Carefully, she uses her soft tails to brush her nipples and clit and begins to cum on her thighs from the pleasure. Her body squirms as she pants and moans letting her warm breath waft over the tail pressed gently against her lips. She overloads her senses and wants nothing more than to have the ultimate climax. But thats enough talking, here is some League of Legends hentai featuring Ahri!



If Ahri and League of Legends hentai got you horny for more, you can get 2 more versions including the Academy Ahri and Fox Fire version on Patreon! There, you will also gain access to more hot and exclusive images like these. You can also vote on what characters or series you want to see R‑E‑L‑O‑A‑D draw hentai of in the future like this new Christmas themed poll! In addition to that, Patreon also has exclusive hentai mini doujins / comics, 300+ Super High Resolution hentai images, and even the CLIP/PSD files if you want to see how its all made! So if you want more, click here!
If you like what we do and it helped you get off, send a tip!

Patreon: Exclusive Content Here!


Ko-fi: Support Here!


Cash App: $ReloadHB
Send us your Cummies ♥
CumRocket (CUMMIES): 0xf10684b5a57546B297fFA6EaF7418DBAD5812f8D
Don't know what CumRocket is, but you're interested in Crypto? Click Here!