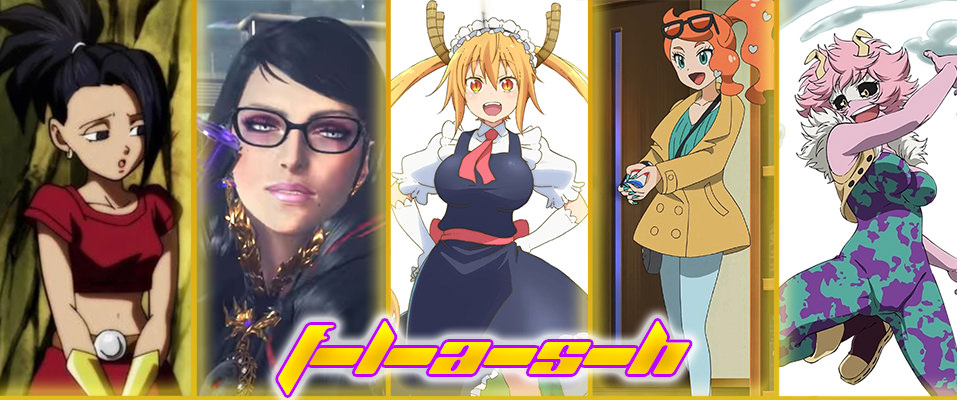 You can vote here!
Flash Poll #18 is now live on Patreon and R‑E‑L‑O‑A‑D is cooking up some sexy holiday hentai for you all! This time around, the girls are from a ton of different series such as My Hero Academia, Dragon Maid, Dragon Ball Super and more! Do you like Tohru? Or maybe Sonia from Pokemon? Well on this poll you can have any one you desire in a kinky display for the holidays!
The winner of this poll gets a sexy hentai illustration from the awesome R‑E‑L‑O‑A‑D! If you want a taste of what to expect you can see some lewd hentai examples of previous winners such as the newly released Ahri from League of Legends and Yoruichi and Soi Fon from Bleach.
Hope you're in the holiday spirit! From left to right here's the sexy ladies waiting to have their halls decked on this new holiday hentai flash poll!
Kale – Dragon Ball Super
Bayonetta – Bayonetta
Tohru – Kobayashi's Dragon Maid
Sonia – Pokemon
Mina Ashido – My Hero Academia
The poll ends Sunday, December 19th, 2021 at 11:59 PM EST and winner will have an awesome hentai illustration drawn of them starting the day after the votes have been counted. $1 gets access to the poll, $5 gets a two point vote and $10+ gets a three point vote! So vote here for your favorite girl so she can get some sexy holiday hentai!