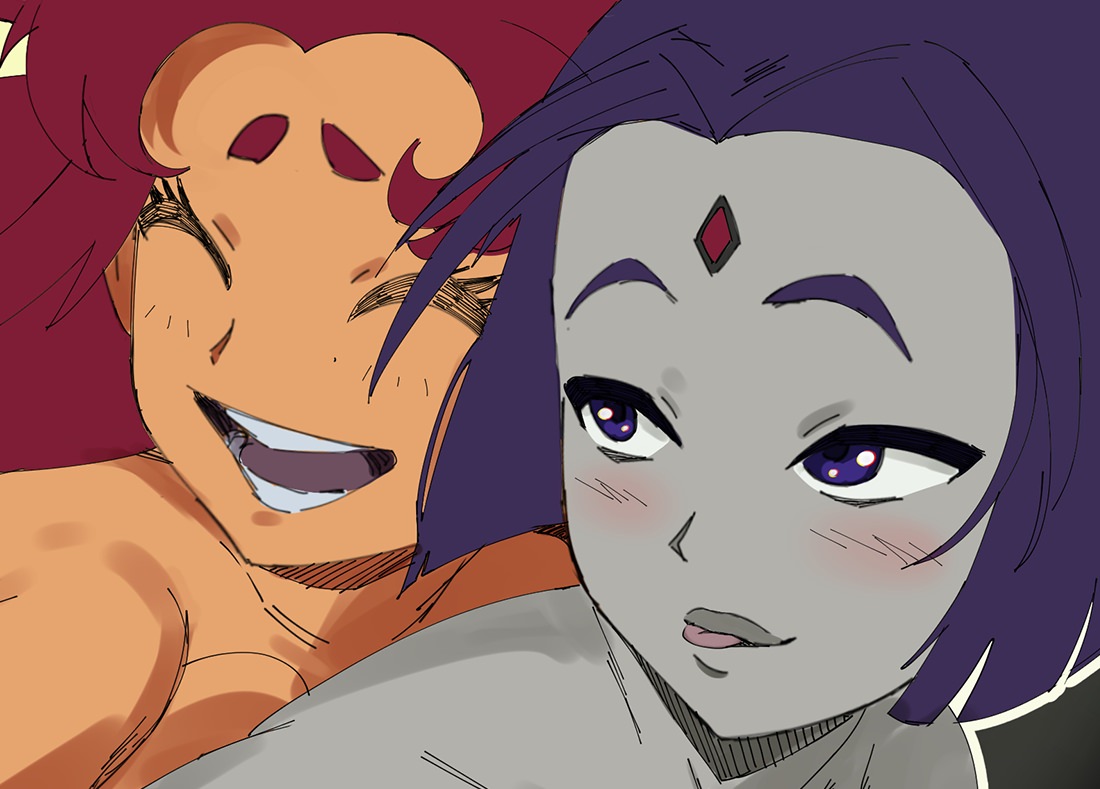 Another day forward and now we have some new Raven porn! This sexy image is a part of the new 30 image Hentai Sketch Pack that is available on Patreon. Want to see your favorite cartoon or video game character fuck? You can get the full 30 image Hentai Sketch Pack with 18 exclusive sexy images on Patreon: here. But, you better act fast! This pack will be replaced soon with the new one on July 1st, so be sure to get it while you can!
This isn't the first image R‑E‑L‑O‑A‑D has done of Raven and Starfire. We have another sexy picture of them sharing an intimate moment on a rainy night here! In this image, Starfire is very happy to see Raven. In her home world, it is customary to greet people you love with long exciting embraces. She takes Raven into her arms and squeezes her large bare breasts in each hand. Starfire can't help but show her desires and wants nothing more than Raven. But that's enough talking, here's some new romantic Raven porn!




If you want to see tons exclusive hentai sketches of your favorite waifus fucking including some in color, join Patreon here!
There, you will also gain access to more hot and exclusive images like these. You can also vote on what characters or series you want to see R‑E‑L‑O‑A‑D draw hentai of in the future. In addition to that, Patreon also has exclusive hentai mini doujins / comics, 300+ Super High Resolution hentai images, and even the CLIP/PSD files if you want to see how its all made! So if you want more, click here!