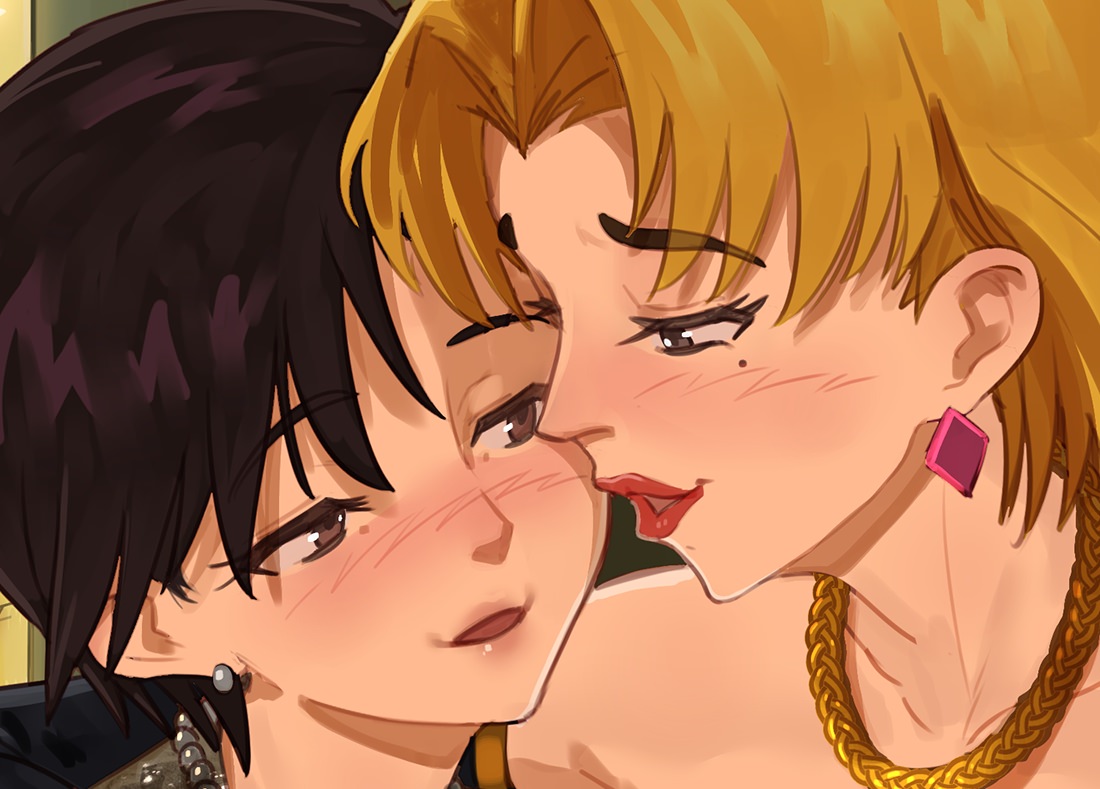 You can get the Super High Resolution version of this Evangelion porn here!
It's a brand new year and that means more hentai! It's been a challenging year but thank you to everyone supported by looking at and enjoying our art, joining our Patreon, and or following on Twitter. 2022's success was only possible thanks to you! We can't thank you enough for everything you all have done for us and we are super grateful!
To celebrate, we bring back a series that a lot of you are probably familiar with. Ritsuko Akagi and Maya Ibuki star in this new Evangelion porn we cooked up for the new year! This isn't the first time we've drawn from the franchise of course. R‑E‑L‑O‑A‑D has done a whole sex comic with Mitsato and Ritsuko, Rei fucking Asuka, and Misato spreading her pussy!
This image is only possible because Ritsuko and Maya were the winners in the Patreon exclusive Sexy Select. Each week on Monday, R‑E‑L‑O‑A‑D will look at every character and idea from everyone who commented on the monthly Sexy Select post and choose whoever's idea or character they think is the sexiest! The winner gets an awesome hentai illustration of whatever character you picked in the same quality as the one below! The higher the tier you are on Patreon, the more weeks you get to participate! Interested? Then go here and get a drawing of your favorite waifu in ways you've always dreamed of!
In this image, Misato is throwing a party for the new year and everyone is getting a little loose from the alcohol. Ritsuko pulls Maya aside vying for her attention. She wants Maya to pull out her cock and sneak in a little handjob where no one else can see. Maya isn't apprehensive at all and takes Ritsuko's thick cock into her hands. She jerks Ritsuko until she blows ropes of cum all over her fingertips. They stare at each other completely satisfied and keep touching and groping all night. But that's enough foreplay! Here's some new Evangelion porn featuring Ritsuko Akagi and Maya Ibuki!


If Evangelion porn got you horny for more, you can get the Super High Resolution Version on Patreon here! There, you will also gain access to more hot and exclusive images like these. You can also make a list of characters and pick what you want to see drawn in the new Sexy Select! In addition to that, Patreon also has exclusive hentai mini doujins / comics, 300+ Super High Resolution hentai images, and even the CLIP/PSD files if you want to see how its all made! There is a huge Hentai Image Pack archive with tons of lewd content and Timelapse for the highest tier! So if you want more, click here!