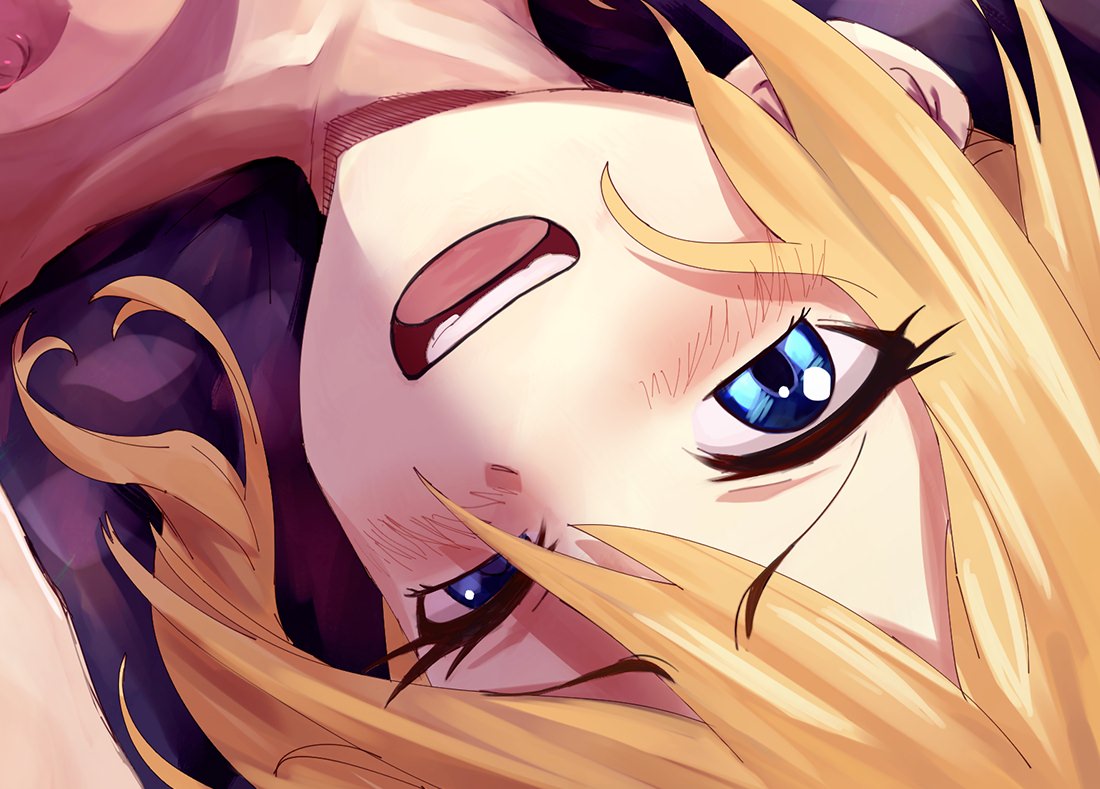 You can get the Super High Resolution version of this Hayasaka hentai here!
One more day gone and that means even more hentai! This time we have a popular series that is going into the fourth season, Kaguya-sama: Love Is War. This is the first time we've drawn anything from the franchise. R‑E‑L‑O‑A‑D has done other slice of life like Sana Sunomiya's big tits from Nagatoro, however the list stops there.
This image is only possible because Hayasaka was the winner in the Patreon exclusive Sexy Select. Each week on Monday, R‑E‑L‑O‑A‑D will look at every character and idea from everyone who commented on the monthly Sexy Select post and choose whoever's idea or character they think is the sexiest! The winner gets an awesome hentai illustration of whatever character you picked in the same quality as the one below! The higher the tier you are on Patreon, the more weeks you get to participate! Interested? Then go here and get a drawing of your favorite waifu in ways you've always dreamed of!
In this image, Hayasaka is alone and horny in her room. She wants to be a bit more adventurous and takes it to the next level this time. She slips off her clothes and gets completely nude exposing her soft supple breasts and thick round ass. Her purple dildo teases and encircles the edges of her asshole before she forces it inside forcing her to let out a large moan. She fucks and pounds her asshole gasping out in pure ecstasy until she eventually reaches her climax. But that's enough foreplay! Here is some new Kaguya-sama: Love Is War hentai featuring Ai Hayasaka!


If Hayasaka hentai got you horny for more, you can get the Super High Resolution Version on Patreon here! There, you will also gain access to more hot and exclusive images like these. You can also make a list of characters and pick what you want to see drawn in the new Sexy Select! In addition to that, Patreon also has exclusive hentai mini doujins / comics, 300+ Super High Resolution hentai images, and even the CLIP/PSD files if you want to see how its all made! There is a huge Hentai Image Packs archive with tons of lewd content and Timelapse for the highest tier! So if you want more, click here!
If you like what we do and it helped you get off, send a tip!

Patreon: Exclusive Content Here!


Ko-fi: Support Here!


Cash App: $ReloadHB
Send us your Cummies ♥
CumRocket (CUMMIES): 0xf10684b5a57546B297fFA6EaF7418DBAD5812f8D
Don't know what CumRocket is, but you're interested in Crypto? Click Here!