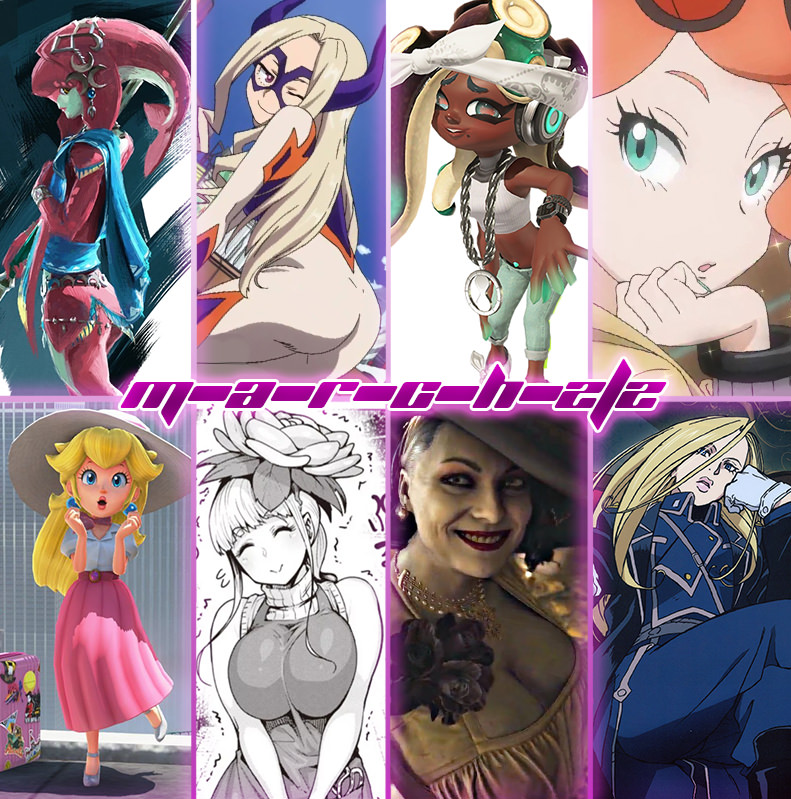 You can vote here!
Our second poll of the month is live on Patreon, and for this one, we have a burning hot selection of lovely ladies from anime and video games who just can't wait to be fucked and show off how much of a slut they are. For this poll, the winner will have one Super High Quality Full Illustration created of them (example image) having their pussy stuffed and will be drawn with the loving lewd care of R‑E‑L‑O‑A‑D.

But, enough talking! Here are March's second poll ladies:
Mipha – The Legend Of Zelda: Breath Of The Wild
Mt. Lady – My Hero Academia
Marina – Splatoon 2
Sonia – Pokemon Sword and Shield
Princess Peach – Super Mario
Kusahanada – Plus Sized Elf
Lady Dimitrescu – Resident Evil VIII
Olivier Mira Armstrong – Fullmetal Alchemist
Vote here for the girl of your dreams and if they win you will see their soft sexy body exposed and their wet pussy used! The poll lasts for a week until March 22, 2021 at 11:59PM EST. $1 gets access to the poll, $5 gets a two point vote and $10+ gets a three point vote!