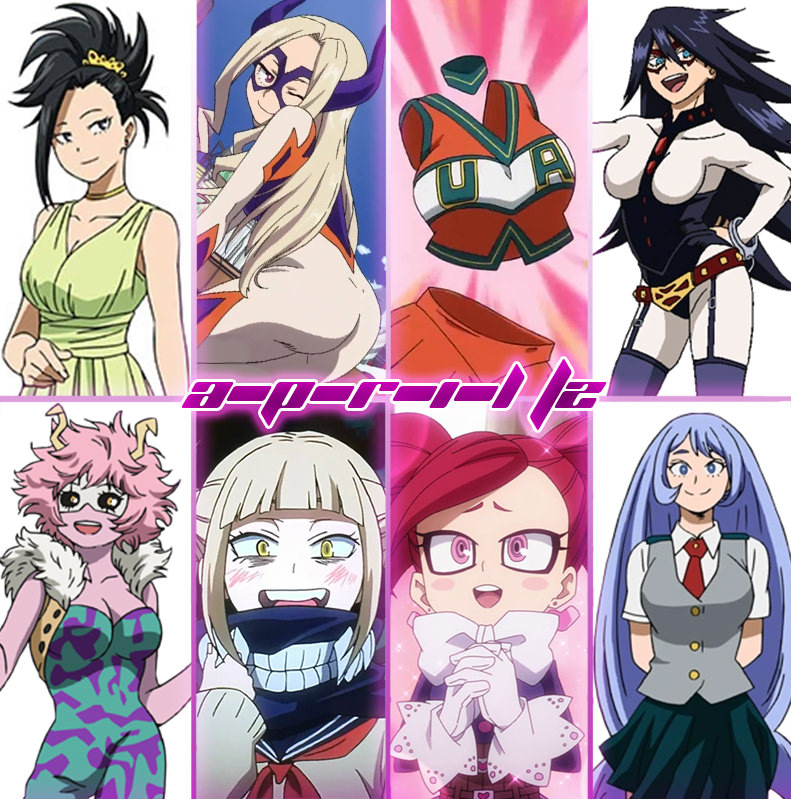 You can vote here to see sexy My Hero Academia rule 34 of your favorite hero!

We heard you wanted more My Hero hentai so this Patreon Poll packed with tons of sexy super charged women that are dying to use their quirk to make you cum. Whether you want to see some Momo Yaoyorozu rule 34 or more Mina hentai, this poll has got you covered! The winner gets a full illustration (example here) made by R‑E‑L‑O‑A‑D and they are sure to make the sexiest MHA hentai image featuring your favorite waifu being fucked in the most creative ways!
Here's the poll line-up of My Hero Academia sluts!:
Momo Yaoyorozu
Yu Takeyama (Mt. Lady)
Toru Hagakure
Nemuri Kayama (Midnight)
Himiko Toga
La Brava
Nejire Hado
Vote here to turn your favorite MHA girl into an X-Rated Hero! The poll lasts for a bit over a week until April 11, 2021 at 11:59PM EST. $1 gets access to the poll, $5 gets a two point vote and $10+ gets a three point vote!