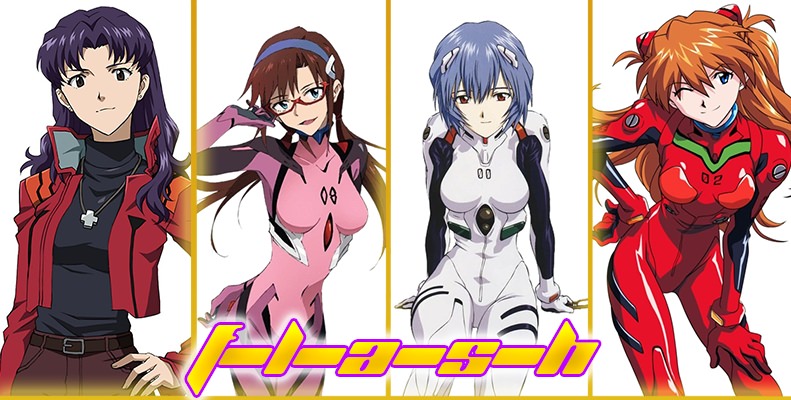 You can vote here!
Flash Poll #5 is live and this time we have the lovely girls from Evangelion getting some much needed hentai! The movie was just released and we loved it so it was only right we treat you lovely fans to an Evangelion themed poll! We've even been working on an Evangelion futa doujin with Misato and Ritsuko which you can check out here!
The winner of this poll gets a sexy hentai illustration from the incredibly talented R‑E‑L‑O‑A‑D! If you want a taste of what to expect you can see some lewd hentai examples of previous winners such as Tsunade from Naruto and Jessie from Pokemon!
But without further ado, from left to right, here are the girls on this weeks Evangelion hentai Flash Poll!
Misato Katsuragi
Mari Makinami
Rei Ayanami
Asuka Langley
The poll ends Sunday, August 22nd 2021 in the evening and winner will have an awesome hentai illustration drawn of them starting the day after the votes have been counted. $1 gets access to the poll, $5 gets a two point vote and $10+ gets a three point vote! So vote here for your favorite Evangelion girl so you can see your waifu get some sexy hentai!