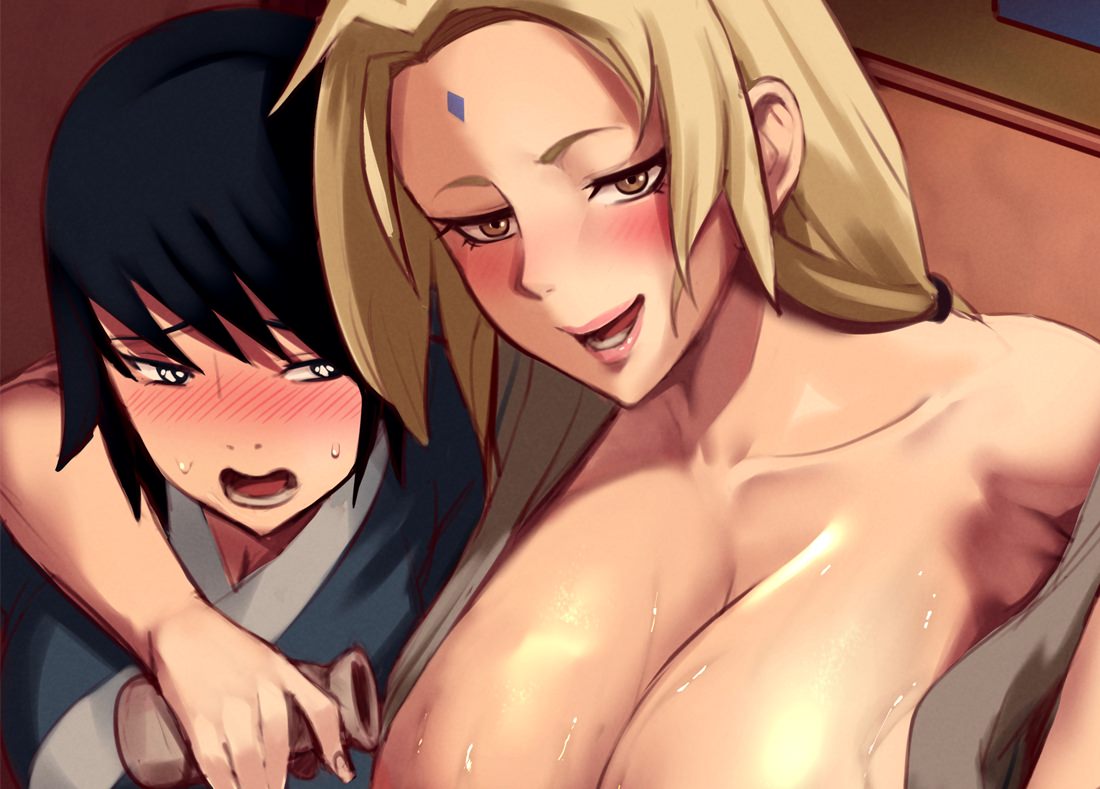 It's Wednesday and that means more hentai! The Patreon flash poll just finished up and the hentai winner is the legendary Sannin Tsunade from Naruto! Following the Fire Emblem Poll that Edelgard won last week, A new flash poll featuring Misato, Rei, Asuka, and Mari from the Evangelion series has just gone live so if you want your favorite girl to get some hentai you can vote here!
This time, Tsunade and Shizune are at the bar again and things get a bit out of hand. Tsunade has one too many drinks and in typical hentai fashion begins undressing to show of her big supple tits. She begins to spill sake on herself and her tits become wet and slippery to the touch. Shizune can't help but to take a peek at her legendary breasts but she is also embarrassed her master is making such a show. You can even catch Ayame stunned at Tsunades sexy display! But enough talking! Here's some sexy Tsunade hentai!

If Tsunade and Naruto hentai has got you horny for more, you can join Patreon! There, you will gain access to hot and exclusive images like this one. You can also vote on what characters or series you want to see R‑E‑L‑O‑A‑D draw hentai of in the future! In addition to that, Patreon also has exclusive hentai mini doujins / comics, 300+ Super High Resolution hentai images, and even the CLIP/PSD files if you want to see how its all made! So if you want more, click here!
If you like what we do and it helped you get off, send a tip!

Patreon: Exclusive Content Here!


Ko-fi: Support Here!


Cash App: $ReloadHB
Send us your Cummies ♥
CumRocket (CUMMIES): 0xf10684b5a57546B297fFA6EaF7418DBAD5812f8D
Don't know what CumRocket is, but you're interested in Crypto? Click Here!