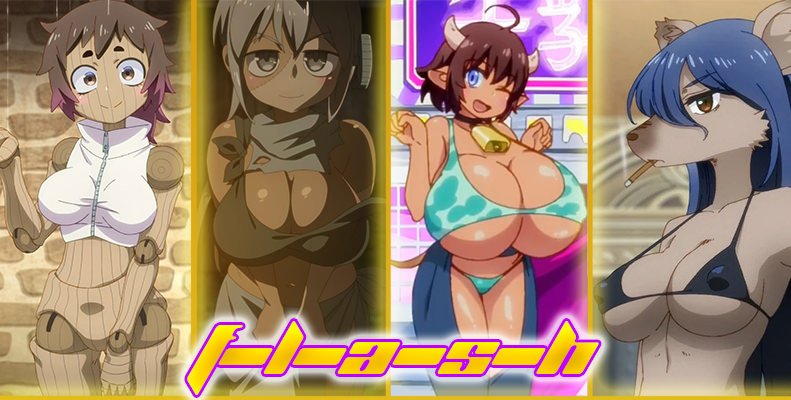 You can vote here!
Flash Poll #12 is now up and running on Patreon and it features the girls from Interspecies Reviewers! The anime is about a group of adventurers that go around rating sex from all kinds of realms. For this poll, R‑E‑L‑O‑A‑D has decided more futa on female hentai was needed from this show so the winner will taking part in some futa action! R‑E‑L‑O‑A‑D has actually drawn from Interspecies Reviewers before in a two page mini doujin featuring Crimvael which you can check out here.
The winner of this poll gets a sexy hentai illustration from the awesome R‑E‑L‑O‑A‑D! If you want a taste of what to expect you can see some lewd hentai examples of previous winners such as the newly released Claire Redfield from Resident Evil and Nobara from Jujutsu Kaisen.
Ready for a sample these sexy women? From left to right, here are the lovely ladies on this weeks Interspecies Reviewers hentai Flash Poll!
The poll ends Sunday, October 10th 2021 at 11:59 PM EST and winner will have an awesome hentai illustration drawn of them starting the day after the votes have been counted. $1 gets access to the poll, $5 gets a two point vote and $10+ gets a three point vote! So vote here for your favorite Interspecies Reviewers girl so you can see your waifu get some sexy futa action!