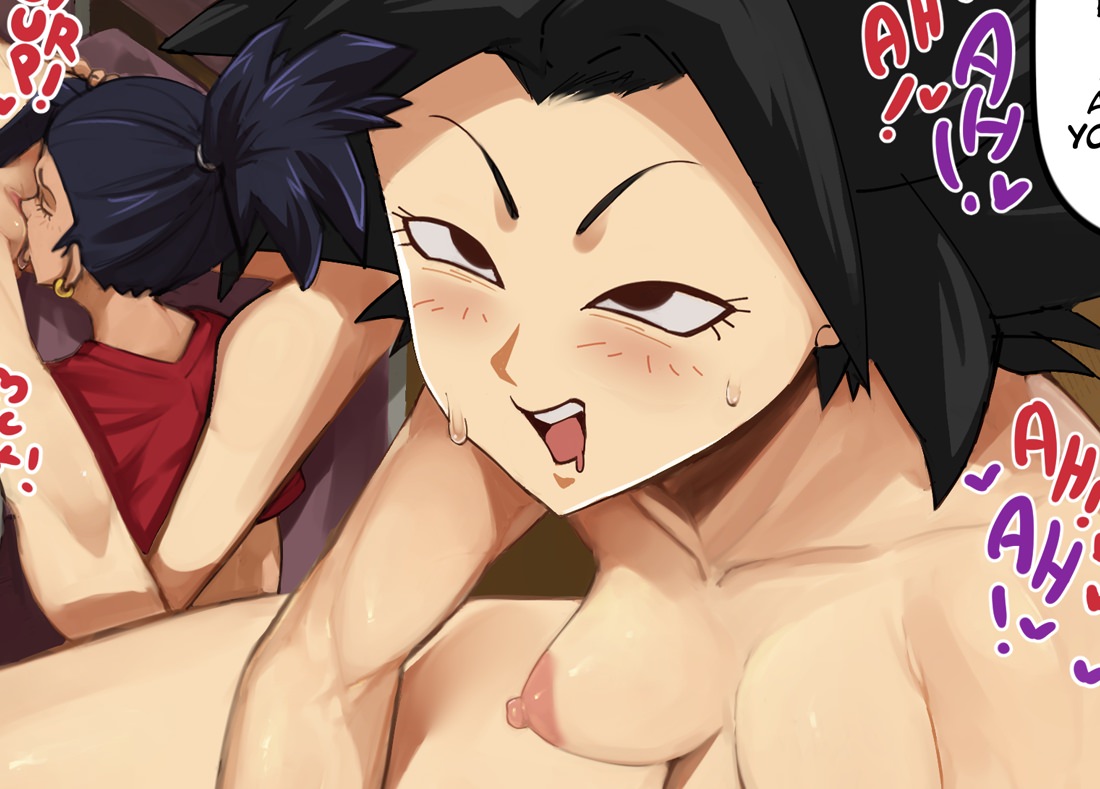 Flash Poll #21 wrapped up a while ago on Patreon and Caulifla was the winner of some awesome Dragon Ball Hentai! It's been a little while since our last image, but unfortunately R‑E‑L‑O‑A‑D was unlucky and caught COVID-19. Thankfully, they have made a full recovery this week and previously took the vaccine so they didn't need to go to the hospital! Your support on Patreon and just being a fan has helped them immensely!
But, more about the hentai! We're finally back to the basics with some Dragon Ball hentai. It's been a long time since we've drawn Caulifla and Kale. But, Super Stuffed Saiyan was our biggest and most popular doujin ever so it was only right to come back. This is only possible thanks to our fans voting on our Patreon poll! Speaking of that, there is a new poll featuring the girls from the newer Pokemon. Do you like Arezu or Mai? Or maybe you want to see Nessa or Dhalia? Vote here for your favorite Pokemon hentai girl!
In this image, Caulifla let's Kale lick her pussy but she begins to want more. Kale's timid nature is too boring for Caulifla so she decides to kick it up a notch. She dominates Kale and throws her to the ground and begins to mount her. Caulifla is in heaven from tribbing her wet pussy with Kale and finally getting off while showing Kale how it is done! But, that's enough talking! Here's some sexy Dragon Ball hentai featuring Caulifla and Kale!


If Caulifla, Kale, and Dragon Ball hentai got you horny for more, you can get an exclusive No Text version on Patreon! There, you will also gain access to more hot and exclusive images like these. You can also vote on what characters or series you want to see R‑E‑L‑O‑A‑D draw hentai of in the future like this new Pokemon poll! In addition to that, Patreon also has exclusive hentai mini doujins / comics, 300+ Super High Resolution hentai images, and even the CLIP/PSD files if you want to see how its all made! So if you want more, click here!
If you like what we do and it helped you get off, send a tip!

Patreon: Exclusive Content Here!


Ko-fi: Support Here!


Cash App: $ReloadHB
Send us your Cummies ♥
CumRocket (CUMMIES): 0xf10684b5a57546B297fFA6EaF7418DBAD5812f8D
Don't know what CumRocket is, but you're interested in Crypto? Click Here!