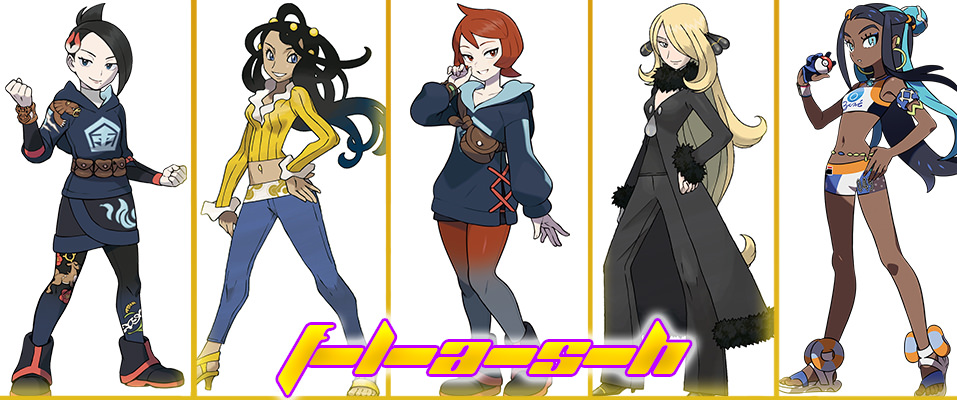 You can vote here!
Flash Poll #22 is live on Patreon and we're back with some new Pokemon Hentai! Pokemon has had a lot of new content recently with Pokemon Arceus and now Violet and Scarlet. It was only right we make a new poll to show off some of the sexy ladies. Which new Pokemon girl do you want to see showing their pussy and being lewd in all the right ways? Do you want to see Arezu from Pokemon Legends: Arceus and her thick ass? Or do want Cynthia from Brilliant Diamond and Pearl? Well you can vote here to pick your favorite Pokemon girl in this new hentai poll!
The winner of this poll gets a sexy hentai illustration from the awesome R‑E‑L‑O‑A‑D! If you want a taste of what to expect you can see some lewd hentai examples of previous winners such as the newly released Caulifla and Kale from Dragon Ball Super and Giovanna from Guilty Gear Strive
Ready for some sexual healing at the Pokemon Center? From left to right here are the sexy ladies on this Pokemon hentai flash poll!
Mai
Dahlia
Arezu
Cynthia
Nessa
The poll ends Sunday, March 6th, 2022 at 11:59 PM EST and winner will have an awesome hentai illustration drawn of them starting the day after the votes have been counted. $1 gets access to the poll, $5 gets a two point vote and $10+ gets a three point vote! So vote here for your favorite Pokemon girl to get some sexy hentai!