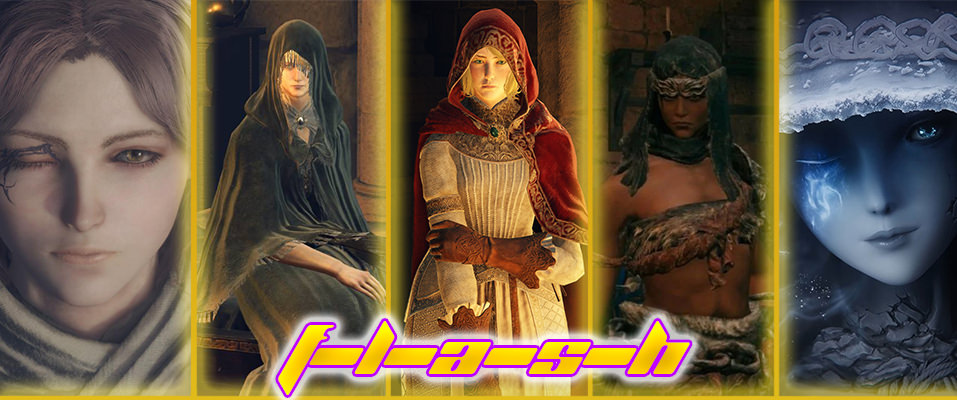 Update: The Poll has ended and you can view the winner of the sexy hentai here!
Flash Poll #23 is live on Patreon and we're travel to the lands of Elden Ring. Brave tarnished, would you desire maiden suitable for your sexual needs? You might be maiden-less now, but with this new poll perhaps you can be guided by a new. Would let Melina rest her hands upon you? Or maybe you would like to serve Ranni the Witch? Then, partake in this poll. Your deepest desires might be granted brave tarnished!
The winner of this poll gets a sexy hentai illustration from the awesome R‑E‑L‑O‑A‑D! If you want a taste of what to expect you can see some lewd hentai examples of previous winners such as the newly released Nessa from Pokemon and Caulifla and Kale from Dragon Ball Super.
Are you to select your maiden Tarnished? From left to right here are sexy ladies on this new Elden Ring hentai flash poll!
Melina
Fia
Roderika
Nepheli Loux
Ranni the Witch
The poll ends Sunday, March 27th, 2022 at 11:59 PM EST and winner will have an awesome hentai illustration drawn of them starting the day after the votes have been counted. $1 gets access to the poll, $5 gets a two point vote and $10+ gets a three point vote! So vote here for your favorite Elden Ring girl to get some sexy hentai!