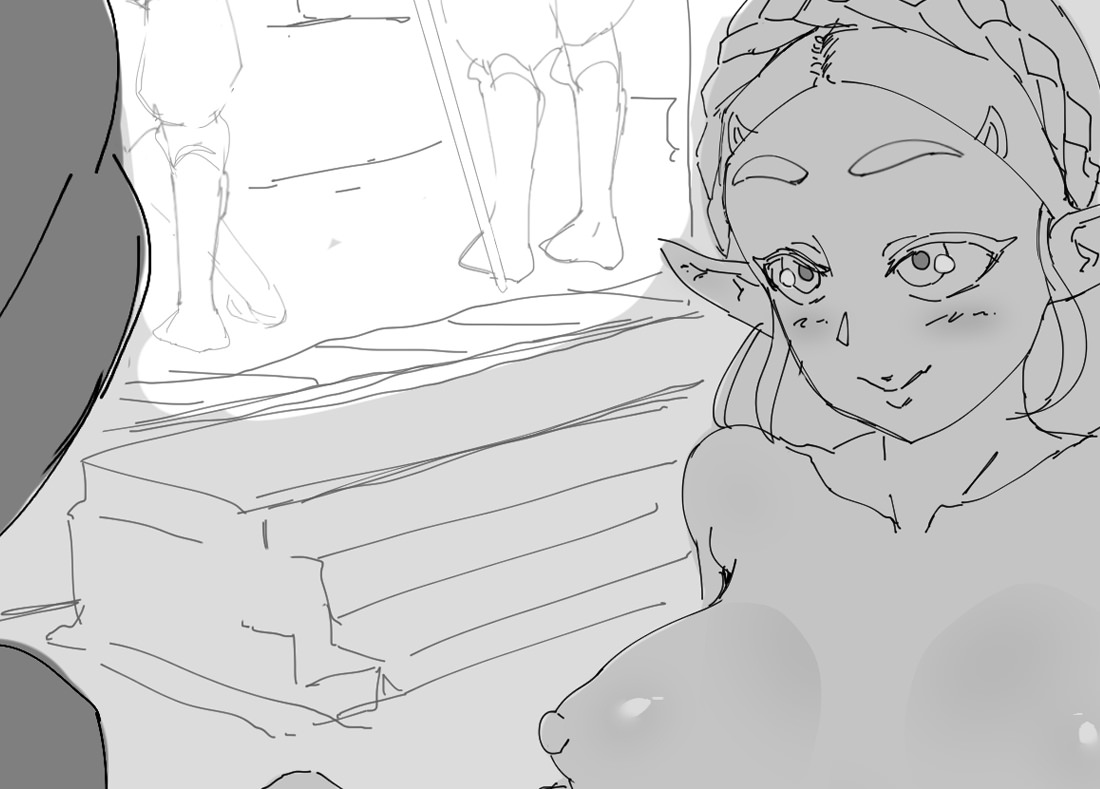 It's a new day and now it's time for more Zelda hentai! This sexy image is a part of the new 30 image Sketch Pack that is available on Patreon. Want to see Urbosa fucking Zelda? You can get the full 30 image Sketch Pack with 18 exclusive sexy images on Patreon: here. But, you better act fast! This pack will be replaced with the new one on July 1st, so be sure to get it while you can!
R‑E‑L‑O‑A‑D is no stranger to the Legend of Zelda series. They have done a full 7 page doujin and even a full illustration of Urbosa painting her blue lipstick all over Zeldas soft body. This new image is a continuation of that! Zelda goes to the chambers to show Urbosa she is ready and willing. She exposes her soft breasts and her Hylian pussy in plain sight. Zelda doesn't even care that someone could catch a glimpse through the door. She is smitten by Urbosa and wants nothing more than to take all the love Urbosa can give her! But that's enough foreplay! Here's a new sexy sketch featuring some Urbosa and Zelda hentai!


If you want to see Zelda being fucked by Urbosa or a ton of other awesome hentai sketches including some in color, join Patreon here!
There, you will also gain access to more hot and exclusive images like these. You can also vote on what characters or series you want to see R‑E‑L‑O‑A‑D draw hentai of in the future. In addition to that, Patreon also has exclusive hentai mini doujins / comics, 300+ Super High Resolution hentai images, and even the CLIP/PSD files if you want to see how its all made! So if you want more, click here!
If you like what we do and it helped you get off, send a tip!

Patreon: Exclusive Content Here!


Ko-fi: Support Here!


Cash App: $ReloadHB
Send us your Cummies ♥
CumRocket (CUMMIES): 0xf10684b5a57546B297fFA6EaF7418DBAD5812f8D
Don't know what CumRocket is, but you're interested in Crypto? Click Here!