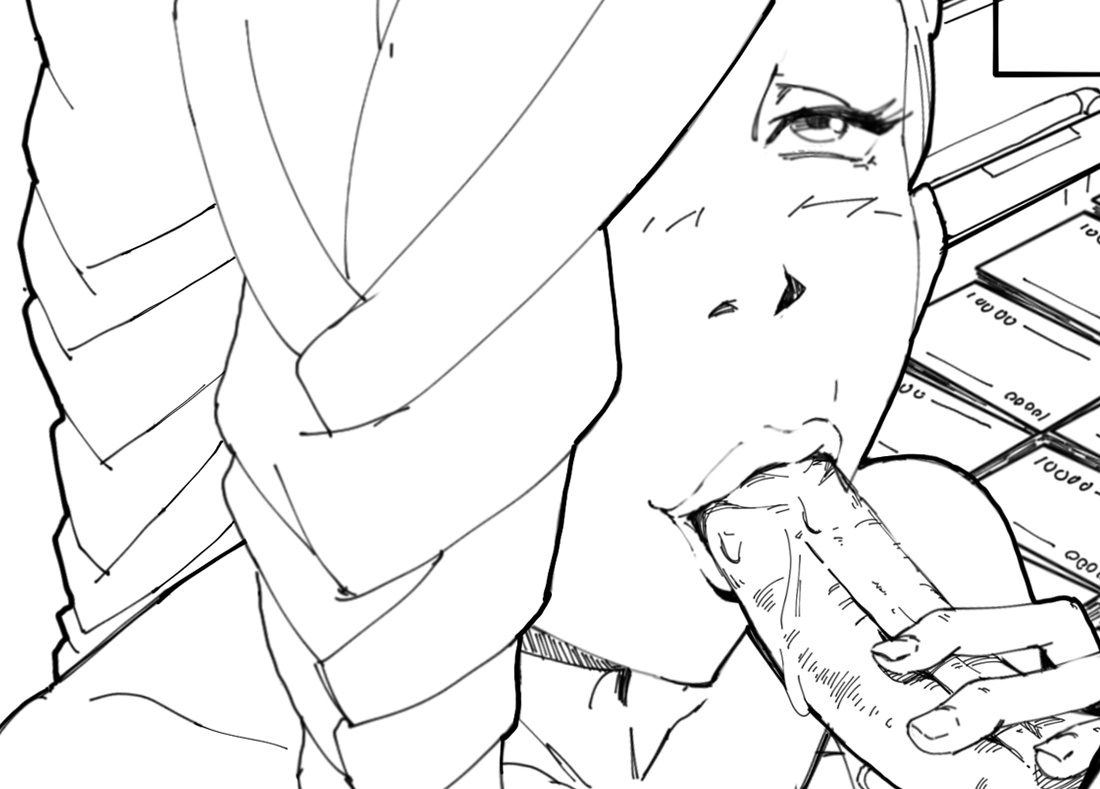 It's about to be the weekend so it's time for new Mei Mei hentai! This sexy image is a part of the new 30 image Sketch Pack that is available on Patreon. Want to see your favorite anime or video game waifu fuck? You can get the full 30 image Sketch Pack with 18 exclusive sexy images on Patreon: here. But, you better act fast! This pack will be replaced with the new one on July 1st, so be sure to get it while you can!
R‑E‑L‑O‑A‑D draws shonens and battle anime all the time and even since the very beginning. They made the hit doujinshi Super Stuffed Saiyan and drawn many more since then. They have even drawn Nobara from Jujutsu Kaisen showing off her big soft breasts! In this picture however, Mei Mei and her love for money know no bounds. The moment she sees the huge case of money she's getting, she gets on her knees and shows how good she is at sucking. She slurps and licks on the dick until a big load blows all over her face. They didn't last long, but that isn't her concern she just wants the cash! But thats enough foreplay, here's a new sexy sketch featuring some Mei Mei hentai!


If you want to see Mina Ashido fucked by Momo Yaoyorozu or a ton of other awesome hentai sketches including some in color, join Patreon here!
There, you will also gain access to more hot and exclusive images like these. You can also vote on what characters or series you want to see R‑E‑L‑O‑A‑D draw hentai of in the future. In addition to that, Patreon also has exclusive hentai mini doujins / comics, 300+ Super High Resolution hentai images, and even the CLIP/PSD files if you want to see how its all made! So if you want more, click here!