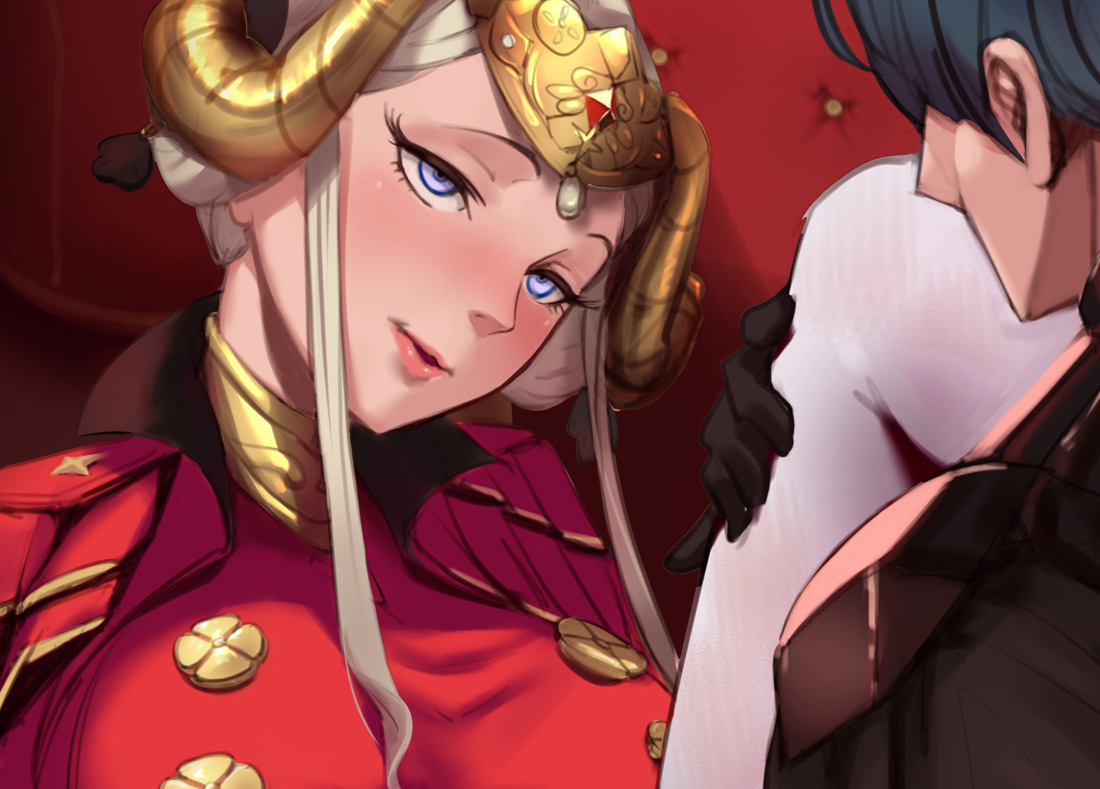 It's a new week which means another Flash Poll passed on Patreon and R‑E‑L‑O‑A‑D has more hentai ready for you lovely perverts. This time the lucky lady to get hentai is Edelgard from Fire Emblem Three Houses on the Nintendo Switch! It was a close battle between the passionate Black Eagles warrior Edelgard and the sensual songstress of Garreg Mach Manuela. However, our lovely Patrons decided they want to see what slithers in the dark. This isn't our first time making Fire Emblem hentai. We've drawn Igrene with her large breasts and supple body bearing it all for your much needed support.
For this hentai image Edelgard and Byleth finally share a moment together after endless amount of war and changing the political landscape to break free of the class system. Edelgard happily gives her pussy to Byleth as they have been patiently waiting for this new world where they could fuck one another in complete peace. But, that's enough talking! Enjoy this new Edelgard hentai!

If Edelgard and Fire Emblem hentai has got you horny for more, you can join Patreon! There, you will gain access to hot and exclusive images like this one. You can also vote on what characters or series you want to see R‑E‑L‑O‑A‑D draw hentai of in the future! In addition to that, Patreon also has exclusive hentai mini doujins / comics, 300+ Super High Resolution hentai images, and even the CLIP/PSD files if you want to see how its all made! So if you want more, click here!
If you like what we do and it helped you get off, send a tip!

Patreon: Exclusive Content Here!


Ko-fi: Support Here!


Cash App: $ReloadHB
Send us your Cummies ♥
CumRocket (CUMMIES): 0xf10684b5a57546B297fFA6EaF7418DBAD5812f8D
Don't know what CumRocket is, but you're interested in Crypto? Click Here!