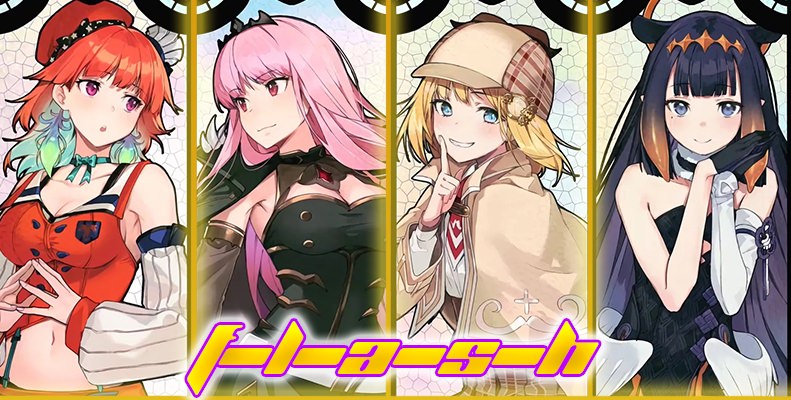 You can vote here!
Flash Poll #6 is live and this week's theme is hentai of the wonderful girls of HoloEN! Vtubers have been gaining popularity in the past year or so, but it's been a while since R‑E‑L‑O‑A‑D has lewed them! The last hentai image featured all of the HoloEN girls in a big tentacle orgy with Ninomae Ina'nis which if you missed it you can check out here!
The winner of this poll gets a sexy hentai illustration from the incredibly talented R‑E‑L‑O‑A‑D! If you want a taste of what to expect you can see some lewd hentai examples of previous winners such as Misato from Evangelion and Tsunade from Naruto!
That's enough introduction! From left to right, here are the girls on this weeks HoloEN hentai Flash Poll!
Takanashi Kiara
Mori Calliope
Watson Amelia
Ninomae Ina'nis
The poll ends Sunday, August 29nd 2021 in the evening and winner will have an awesome hentai illustration drawn of them starting the day after the votes have been counted. $1 gets access to the poll, $5 gets a two point vote and $10+ gets a three point vote! So vote here for your favorite HoloEN girl so you can see your waifu get some sexy hentai!