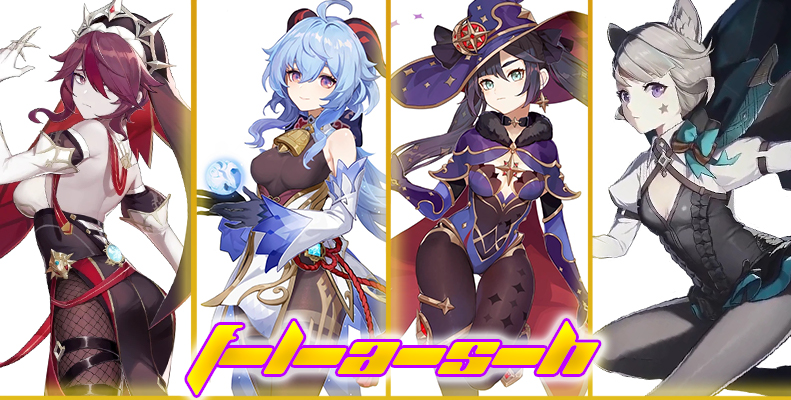 You can vote here!
Flash Poll #14 is now live and it features the girls from Genshin Impact. R‑E‑L‑O‑A‑D is new to drawing the series, but is no stranger to RPGs! They have drawn Jessie from Pokemon and even Mipha and Link from Breath of the Wild which the game often gets compared to despite their differences!
The winner of this poll gets a sexy hentai illustration from the awesome R‑E‑L‑O‑A‑D! If you want a taste of what to expect you can see some lewd hentai examples of previous winners such as the newly released Elza and Crimvael from Interspecies Reviewers and Claire Redfield from Resident Evil!
Ready to see the line up? From left to right here are the sexy women of the Genshin Impact Hentai Flash Poll!
The poll ends Sunday, October 24th 2021 at 11:59 PM EST and winner will have an awesome hentai illustration drawn of them starting the day after the votes have been counted. $1 gets access to the poll, $5 gets a two point vote and $10+ gets a three point vote! So vote here for your favorite Genshin Impact girl so you can see your waifu get some sexy hentai!