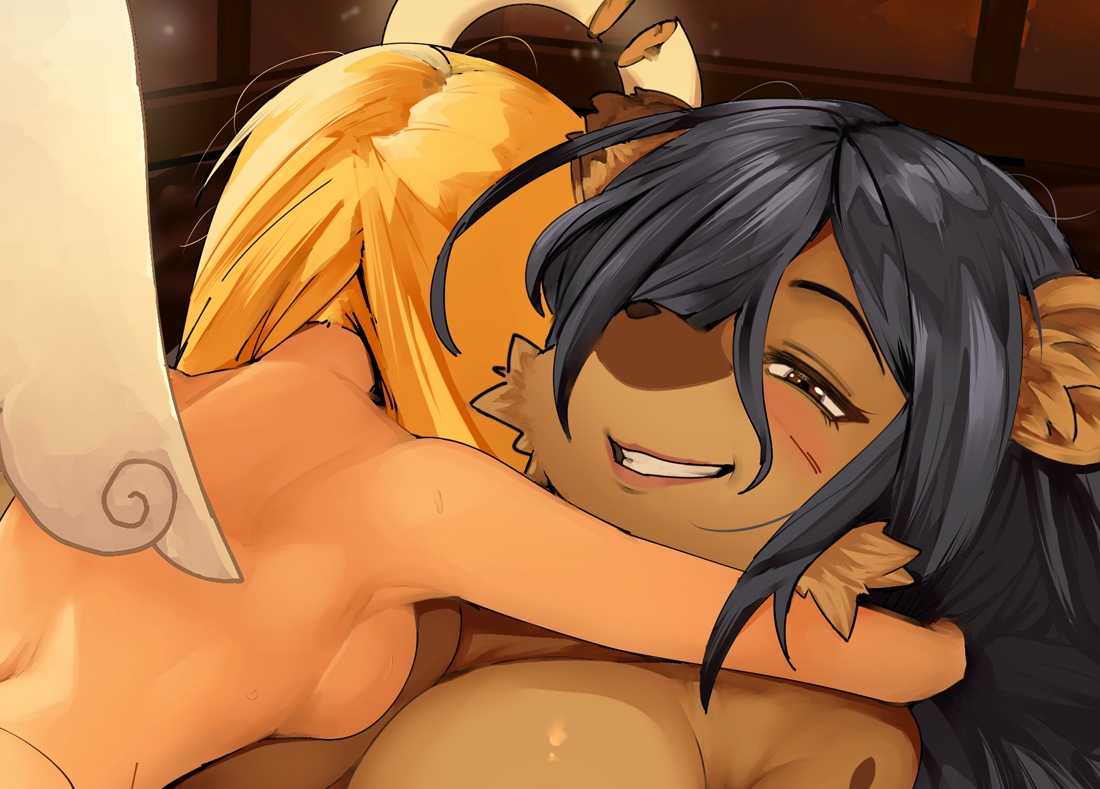 Flash Poll #12 finished up on Patreon and Elza from Interspecies Reviewers finally gets uncensored! The previous winner was Claire from Resident Evil, but this time Interspecies Reviewers gets some hentai loving. The show, known for a ton of sex scenes and sultry women, never had an uncensored version. But despite this, R‑E‑L‑O‑A‑D decided to show all lovely sex you've been missing.
R‑E‑L‑O‑A‑D is no stranger to hentai from this series however. They are big fans of the franchise and have even drawn a mini comic featuring Crimvael that you can get here! All of this awesome hentai comes from fan votes on Patreon! A new Genshin Impact poll also just went live so if you want your waifu to get hentai, vote here!
In this image, Crimvael visits The Genderswap Inn and secretly wants to try getting their angelic pussy stuffed. Choosing Elza, a hyena with a ton of experience to lead the way, Crimvael fucks for the first time. Elza promises to be gentle and fills Crimvael's pussy with all of her cock making Crim long for more. But, I'm sure you just want to see right? Here's Interspecies Reviewers uncensored with Elza fucking Crimvael!



If Elza and Crimvael for you horny for more, you can see two exclusive images on Patreon which include an orgasm and a creampie! You will gain access even more exclusive images as well! You can also vote on what characters or series you want to see R‑E‑L‑O‑A‑D draw hentai of in the future like this new Genshin Impact poll! In addition to that, Patreon also has exclusive hentai mini doujins / comics, 300+ Super High Resolution hentai images, and even the CLIP/PSD files if you want to see how its all made! So if you want more, click here!
If you like what we do and it helped you get off, send a tip!

Patreon: Exclusive Content Here!


Ko-fi: Support Here!


Cash App: $ReloadHB
Send us your Cummies ♥
CumRocket (CUMMIES): 0xf10684b5a57546B297fFA6EaF7418DBAD5812f8D
Don't know what CumRocket is, but you're interested in Crypto? Click Here!