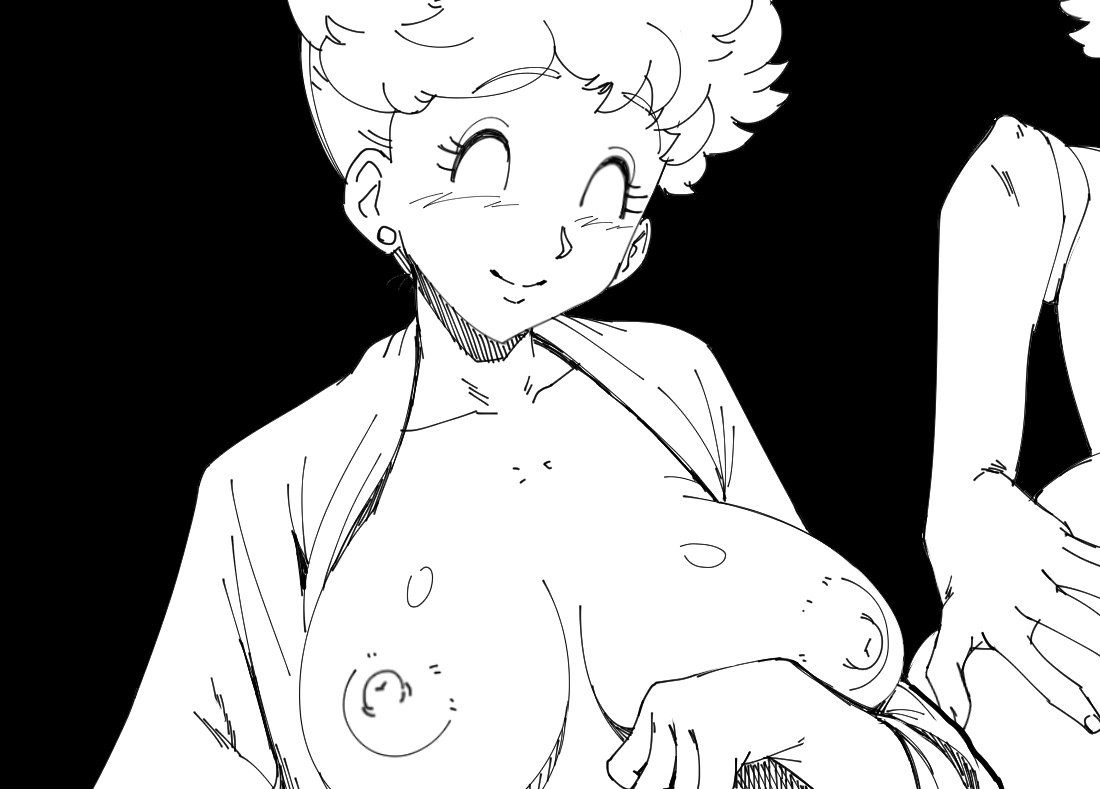 It's been a while, but we finally got some new DBZ Hentai! This sexy image is a part of the new 20 image Hentai Sketch Pack that is available on Patreon. Want to see your favorite cartoon or video game character fuck? You can get the full 20 image Hentai Sketch Pack with 15 exclusive sexy images on Patreon: here. But, you better act fast! This pack will be replaced soon with the new one on August 1st, so be sure to get it while you can!
We're obviously no stranger to Dragon Ball. R‑E‑L‑O‑A‑D created Super Stuffed Saiyan, a Bulma and Panchy doujin, Kelfa fucking Kale, and many more you can find in our art galleries. This time we have Panchy back and shes showing off all of her wonderful milf assets. She spreading her asshole and pussy waiting to be bred. Being alone all day has made her horny and she has been wanting to expand the family. She takes load after load with her big titties flopping around while she gets pounded. There is nothing more she could want than to be pumped with cum. But, that's enough foreplay for now! Here's Panchy in some awesome new DBZ Hentai!



If you want the exclusive super high resolution version of Panchy fucking and spreading her holes and 20 complete hentai sketches , join Patreon here!
There, you will also gain access to more hot and exclusive images like these. You can also vote on what characters or series you want to see R‑E‑L‑O‑A‑D draw hentai of in the future. In addition to that, Patreon also has exclusive hentai mini doujins / comics, 300+ Super High Resolution hentai images, and even the CLIP/PSD files if you want to see how its all made! So if you want more, click here!
If you like what we do and it helped you get off, send a tip!

Patreon: Exclusive Content Here!


Ko-fi: Support Here!


Cash App: $ReloadHB
Send us your Cummies ♥
CumRocket (CUMMIES): 0xf10684b5a57546B297fFA6EaF7418DBAD5812f8D
Don't know what CumRocket is, but you're interested in Crypto? Click Here!